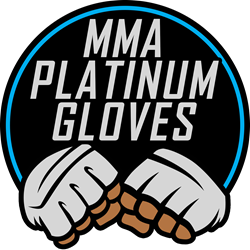 This is a monumental deal for us and our sponsors," said MMA Platinum Gloves President Nic Canobbio. "If you have a product or service and want to reach the coveted 21-36 male demographic then we have a very affordable way to reach them.
St, James, NY (PRWEB) December 14, 2015
MMA Platinum Gloves has announced a ground-breaking content distribution deal with XPTV Sports that puts all of their live events in front of tens of thousands of sports fans around the country. Sports fans can enjoy live MMA action, at sports bars and casinos, all across the US. The list of sports bars and casinos will become available online at MMAPlatinumGloves.com in the coming weeks.
In addition to the events being streamed at sports bars and casinos, they will also be available live on WatchEventsNow.com, on the XPTV Sports channel on Roku devices and also televised, on tape-delay, on the Fight Network. The Fight Network is available to 3 million Cablevision customers in the New York tri-state area.
The first event of the deal will be held on Friday, February 19, 2016, at the Sports Arena in St. James, NY, which has been the home of the MMA Platinum Gloves since 2014. The first 3 events of 2016 will feature tournaments in various weight classes. The winners of the tournaments will be crowned MMA Platinum Gloves champions.
Businesses interested in becoming a sponsor can visit MMAPlatinumGloves.com or call 631-627-3884. Sponsor packages start at just $250.
ABOUT MMA PLATINUM GLOVES
The MMA Platinum Gloves was created in 2013 to showcase the best MMA talent on Long Island. Mixed Martial Arts (MMA) has become the fastest growing sport in the world and there are hundreds of MMA gyms right here on Long Island with thousands of fans that would love to see live MMA on Long Island