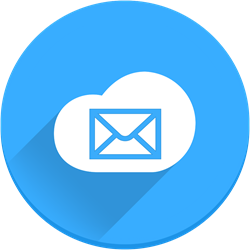 Kairos is focused on holistic solutions that solve problems for their client's that go beyond the tactical to the strategic level
San Francisco, CA (PRWEB) December 14, 2015
MxHero, a leading provider of email and cloud storage convergence technology, partners with Kairos Technologies, A Salesforce Silver Partner and Box Premiere partner based in Dallas, Texas with a long history of innovation success on both platforms. MxHero's Mail2Cloud product converges email with cloud storage resulting in new and improved workflow processes supporting Kairos's growing portfolio of global clients.
Mail2Cloud's integration of email and cloud storage redefines the capabilities of both technologies. With Mail2Cloud, modern cloud storage services like Box augment security, improve collaboration, increase productivity and reduced IT costs of email. In counterpart, Mail2Cloud adds email's ubiquity and flexibility to cloud storage.
"Our team sees enormous potential in Mail2Cloud providing innovative options for message retention, routing and content distribution. We are bringing CRM, cloud storage and workflow options all together into a sleek, efficient process supporting a host of industries with inbound and outbound workflows. The ability to cleanly access those information stores that are otherwise 'stuck' in end user PST files provides an 'edge' for a number of our clients across Retail, Healthcare and Financial Services. By unlocking messaging intelligence (that would otherwise be overlooked or simply left behind due to failed search results) we are able to merge that intelligence with a solid workflow and search capability. Kairos is finding ways to further exploit the benefits of email (an application ALL organizations use today) and will work with the MxHero team to further innovate and bring these solutions to market." explains Eric Cordell, Chief Customer Officer for Kairos Technologies.
"MxHero is excited about its partnership with Kairos. Kairos is focused on holistic solutions that solve problems for their client's that go beyond the tactical to the strategic level, incorporating all facets of their customer's processes. Email, being a core technology, is a central component from which Mail2Cloud can help Kairos to integrate into broader and more meaningful solutions," says Alex Panagides, CEO, mxHero inc.
About mxHero
About mxHero mxHero is a company dedicated to enhancing email for businesses and end users. mxHero's products and services gives companies, service providers and end users powerful new ways to control, use and analyze email. Apps developed for mxHero's platform work with any email management program, including Gmail and Microsoft Exchange. Information on all of their Mail2Cloud product line can be found at http://www.mxhero.com. More than 3,700 companies with 1,000,000 users have added mxHero to their email. To learn more about mxHero visit http://www.mxhero.com. Find mxHero on Twitter: @mxheronet and Facebook:
mxHero.net
About Kairos Technologies
Kairos (http://www.kairostech.com) is an innovative cloud services firm headquartered in Dallas, Texas operating with a mission to help organizations around the globe effectively leverage digital technologies to support their strategic advantage. Kairos encourages innovation and 'deeper thinking' as a part of the company DNA with a mission toward providing a client experience like no other - efficient, full service, high touch and fun.