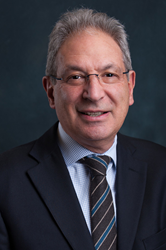 "I am so incredibly grateful for the opportunity to help so many of our patients achieve their dream of starting a family." ~ Selwyn Oskowitz, MD
Boston, MA (PRWEB) December 16, 2015
Boston IVF is pleased to announce that three of their Massachusetts fertility center reproductive endocrinologists, including Dr. Brian Berger, Dr. Selwyn Oskowitz and Dr. Alan Penzias have been chosen by Boston Magazine as Top Doctors in the field of Reproductive Endocrinology and Infertility.
Each Boston fertility doctor was hand-picked by a team of independent researchers that follow a rigorous screening process to select the top Massachusetts fertility doctor.
Each physician was chosen as a Top Boston Fertility Doctor in 2014 as well.
Boston Magazine utilizes the renowned, physician-led research company Castle Connolly to help consumers locate the best healthcare professionals. Each year Castle Connolly surveys and interviews an assortment of healthcare specialists, directors and physicians and asks them to recommend the best doctors in all specialties. They receive nearly 100,000 nominations that are screened by the Castle Connolly physicians.
"Being honored as one of Boston's top fertility doctors time is a tremendous honor for both myself and my fellow physicians," said Dr. Selwyn Oskowitz, the co-founder of Boston IVF, who began seeing patients in 1986.
"I am so incredibly grateful for the opportunity to help so many of our patients achieve their dream of starting a family," he continued.
Dr. Brian Berger is the Director of the Donor Egg and Gestational Carrier Program at Boston IVF – as well as the Co-Director of The Boston Egg Freezing Center.
Dr. Alan Penzias is the Director of the Reproductive Endocrinology and Infertility fellowship program at Beth Israel Deaconess Medical Center/Harvard Medical School and an Associate Professor of Obstetrics, Gynecology and Reproductive Biology at Harvard Medical School.
Each physician also overseas Boston IVF's network of fertility centers, which include the Arizona Fertility Center, the Evansville Fertility Center, the Albany Fertility Center and Providence Fertility Center.
ABOUT BOSTON IVF
Boston IVF is one of America's most experienced fertility centers with more than 75,000 babies born since 1986. A leading center for cutting-edge reproductive technologies and exceptional care, Boston IVF has pregnancy rates approaching 60% in certain patient population groups. Boston IVF has 13 locations in New England, including Nantucket Cottage Hospital, Maine, Rhode Island and New Hampshire.