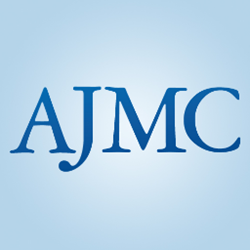 The American Journal of Managed Care wants reader input on the most important healthcare story of 2015.
Plainsboro, NJ (PRWEB) December 14, 2015
The cost of drugs has become a hot topic on the presidential trail. Obamacare survived another scare with the King v. Burwell ruling. And for the first in a while, doctors won't end the year waiting for Congress to put another "patch" on the Sustainable Growth Rate formula, because it's gone for good.
The American Journal of Managed Care is asking readers to help select the top story of the year by voting in an online survey at http://www.ajmc.com/poll. The choices (in no particular order), are:

King v Burwell decision upholds ACA subsidies
Healthcare mega-mergers reshape managed care (Aetna-Humana, Anthem-Cigna)
Pharmaceutical drug price hikes
CMS will pay for end-of-life care discussions
FDA approves PCSK9 inhibitors to treat high cholesterol
Healthcare transitions to ICD-10
American Cancer Society updates breast cancer screening recommendations
CMS announces timeline, goals to move to value-based payment
Congress repeals sustainable growth rate formula
The poll will be open for voting through Friday, December 18. Results will be published during the Christmas holidays.
About the Journals and AJMC.com
The American Journal of Managed Care celebrates its 20th year in 2015 as the leading peer-reviewed journal dedicated to issues in managed care. AJMC.com distributes healthcare news to leading stakeholders across a variety of platforms. Other titles in the franchise include The American Journal of Pharmacy Benefits, which provides pharmacy and formulary decision-makers with information to improve the efficiency and health outcomes in managing pharmaceutical care, and The American Journal of Accountable Care, which publishes research and commentary on innovative healthcare delivery models facilitated by the 2010 Affordable Care Act. AJMC's Evidence-Based series brings together stakeholder views from payers, providers, policymakers and pharmaceutical leaders in oncology and diabetes management. To order reprints of articles appearing in AJMC publications, please call (609) 716-7777, x 131.
Contact:
Nicole Beagin (609) 716-7777 x 131
nbeagin(at)ajmc(dot)com
http://www.ajmc.com