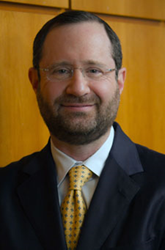 "I feel incredibly humbled to be recognized by my peers with this esteemed award." ~ Isaac Glatstein
Lexington, MA (PRWEB) December 17, 2015
IVF New England, one of the nation's most experienced fertility centers, today announced that reproductive endocrinologists Dr. Samuel Pang and Dr. Isaac Glatstein have been chosen by Boston Magazine as Top Doctors in the field of Reproductive Endocrinology and infertility.
Both IVF New England fertility doctors were hand-picked by a team of independent researchers that follow a rigorous screening process to select the top Massachusetts doctors.
Boston Magazine utilizes the renowned, physician-led research company Castle Connolly to help consumers locate the best healthcare professionals. Each year Castle Connolly surveys and interviews an assortment of healthcare specialists, directors and physicians and asks them to recommend the best doctors in all specialties. They receive nearly 100,000 nominations that are screened by the Castle Connolly physicians.
"There is no greater joy than becoming a parent and I feel privileged to be able to assist people looking to become parents." said Dr. Pang, who sees patients in Lexington, Milford and Worcester, Massachusetts.
"I feel incredibly humbled to be recognized by my peers with this esteemed award. This distinction highlights IVF New England's dedication to a personalized, patient-centered approach to helping couples on their journey to starting a family," Dr. Glatstein added.
The Medical Director of IVF New England, Dr. Samuel Pang has a special interest in the management of male infertility as well as third party reproductive options. He is also the Director of the Egg Donation and Gestational Surrogacy Program at IVF New England since 1997.
The Assistant Medical Director of IVF New England, Dr. Isaac Glatstein's clinical interests include polycystic ovarian syndrome (PCOS), recurrent pregnancy loss, complex ovulation induction and minimally invasive gynecologic surgery. Dedicated to respectful and friendly patient care, his approach to couples and individuals is to first maximize their intrinsic fertility potential by focusing on lifestyle, stress and environmental factors, as well as any concurrent medical or family issues which may impact on the ability to conceive and deliver a healthy child.
ABOUT IVF NEW ENGLAND
IVF New England is a nationally recognized Top 10 Fertility Treatment Center. For more than 25 years, their award-winning physicians and Center of Excellence distinctions ensure patients receive the highest quality care and best outcomes. They provide comprehensive diagnosis, evaluation, consultation, and treatments for infertility, fertility preservation and egg donation. With 14 convenient locations in Massachusetts, New Hampshire, and Rhode Island and a proven record of success, IV F New England dedicated to helping couples bring home healthy babies.