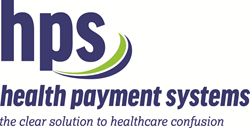 Milwaukee, WI (PRWEB) December 14, 2015
Rowinski's responsibilities have expanded from his previous role of chief information officer for HPS, a Milwaukee-based company that enhances the healthcare billing experience for consumers, employers and providers.
As COO, Rowinski has a wide range of responsibilities including developing business strategy to guide all business operations. In his CIO role, Rowinski helped refine the company's patented healthcare payment technology and its robust online member experience. He continues to be responsible for the information technology and operational infrastructures across HPS.
"Terry's expertise and focus allow HPS to deliver even more value to consumers through our patented all-in-one billing solution," said Jay Fulkerson, the company's president and CEO. "They experience one statement, one payment, one place to call, and we're excited for Terry's leadership in delivering the tools behind this promise."
Rowinski, too, is eager to take that next step. "HPS is at an exciting place," he said. "We recently surpassed our goal of processing $1 billion in claims. We're making great strides toward improving the consumer healthcare payment experience and empowering people through better understanding of their healthcare bills. We're expanding our provider network, helping employers rein in costs and facilitating more payments for providers. I'm thrilled to be part of this company's great work and its future progress."
Prior to joining HPS in October 2014, Rowinski served as the COO for BuySeasons, Inc., a Wisconsin-founded specialty Internet retail organization. He was responsible for the company's substantial growth via new product development, as well as technology and operational enhancements. Rowinski brings to HPS over 25 years of executive management experience and deep understanding of technology and business process optimization.
Rowinski succeeds Paul Grunau as COO. Grunau will remain with HPS as an advisor, investor and board member. The organization's founder, Jim Brindley, is retiring and will continue as corporate secretary of the board of directors.
"We are grateful for the tremendous value Paul and Jim have added to our organization," said Fulkerson. "They both played an integral role in the growth and leadership of HPS, positioning us to complete the consumer billing experience in a way that lets consumers spend less time on bills and more time on what matters most."
Health Payment Systems (HPS) is a privately-held healthcare technology and services organization offering solutions to enhance the consumer healthcare billing and payments experience, while driving value to healthcare providers, health insurance companies and employers. Its patented solutions enable one statement, one payment and one place to call, making HPS the clear solution to healthcare confusion. HPS is led by CEO and President Jay Fulkerson, and to date has processed over $1 billion in claims. It is headquartered in Milwaukee, Wisconsin. To learn more, visit hps.md.