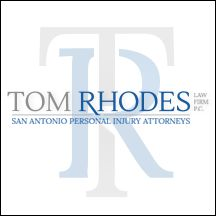 San Antonio, TX (PRWEB) December 14, 2015
The team at Tom Rhodes Law Firm is happy to announce that our firm has been designated one of the "Best Law Firms" in San Antonio by U.S. News & World Report's 2016 Best Lawyers® – Best Law Firms initiative. The firm was made eligible to receive this great honor through our founding attorney's inclusion in the Best Lawyers® list.
Tom Rhodes Law Firm has received First-Tier rankings in eight of the following nine areas of practice:

Construction Litigation
Construction Law
Commercial Litigation
Bet-the-Company Litigation
Patent Litigation
Medical Malpractice Law – Plaintiffs
Product Liability Litigation - Plaintiffs
Personal Injury Litigation – Plaintiffs
Professional Malpractice Law – Plaintiffs
Product Liability Litigation - Plaintiffs
In order for a firm to be included in the "Best Law Firms" list, candidates are judged on a number of criteria during a rigorous evaluation process. Law firms are evaluated based on a combination of client and peer reviews, who offer feedback on the firm's expertise, cost-effectiveness, civility, and responsiveness. Lawyers submitting peer reviews are also asked whether they would consider the firm to be a worthy competitor. The evaluation team then uses this insight to either eliminate or rank firms.
Rather than rank the firms numerically based on score, each firm is ranked in a tiered system, with firms scoring in the highest percentile awarded with First-Tier recognition. The 2016 rankings list covers up to 122 areas of practice in more than 185 metropolitan areas across the country. To receive a National First-Tier ranking confirms that Tom Rhodes Law Firm is truly one of the most respected and successful law firms in the United States.
To view our listing, please visit the U.S. News & World Report website.
Tom Rhodes Law Firm is a nationally recognized, award-winning personal injury law firm boasting more than 100 years of collective experience. The firm accepts all types of personal injury cases in the areas of medical malpractice, automobile accidents, products liability, catastrophic injuries, construction accidents, and much more. Learn more about the firm's history of success online at http://www.tomrhodeslawfirm.com.