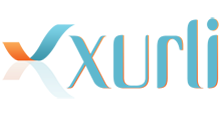 "We focus on and invest in tools to make sure our clients understand what is happening with their online presence. "
ST. GEORGE, UTAH (PRWEB) December 15, 2015
St. George, UT-based digital marketing agency Xurli announces the launch of its Premium Services Division. Since its inception in April 2014, Xurli has assisted more than 10,000 business with their search engine and map listings and actively hosts almost 1500 local business websites. During that time, they have received recognition in major news publications such as Forbes and Entrepreneur magazines and have achieved an A+ rating with the Better Business Bureau.
Springboarding off that track record, Xurli is pleased to announce the launch of its Premium Services Division, focused on delivering full-service digital agency offerings to businesses up to $100MM in annual revenue.
Along with the local listings and website services Xurli is already known for, five new services have been launched to new and existing clients - Search Engine Optimization (SEO), Pay-Per-Click Management (PPC), Online Reputation Management (ORM), Social Media Management, and Mobile Marketing, including app development and SMS.
With these 7 "Pillars", Xurli expects to more than double in size in the next six months and continue its emergence as one of the elite digital marketing firms in the U.S.
"We're thrilled to be launching our Premium Services Division," said Jeff Lerner, CEO and founder of Xurli. "This not only multiplies the value we offer our current clients but allows us to attract a broader client base with a more comprehensive mix of services."
Xurli believes its rapid growth and high customer-satisfaction ratings can be attributed to their client-inclusive philosophy. "We don't just focus on getting results for our clients," Jeff said. "We also focus on and invest in tools to make sure our clients understand what is happening with their online presence and have a voice in the conversation with both their customers and Xurli as their online marketing advocate."