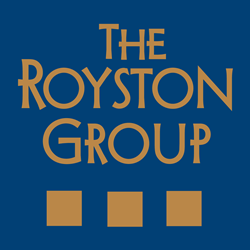 This site has everything a triple net lease investor is looking for
Los Angeles, CA (PRWEB) December 15, 2015
The Royston Group has completed the sale of a single tenant, fee simple ground lease. The 33,567 square feet of land, located in West Palm Beach, Florida, sold for $1.333 million. The land is leased to Autozone for 15 years on an absolute NNN lease. The property includes a 7,000 square foot building which was built in 2013.
The Royston Group's Greg Cortese and Rob Sutton represented the buyer in the transaction. The buyer selected this property due to the strong investment grade credit of Autozone, the long term absolute NNN ground lease and the superior infill retail location. The buyer is private real estate investor based in Nevada and the seller is a developer based in Florida.
"West Palm Beach is a great city and Autozone is a great investment grade tenant add in a 15 year NNN ground lease and this site has everything a triple net lease investor is looking for." said Sutton.
Greg Cortese, President of The Royston Group and Rob Sutton, CCIM, Vice President specializes in the sale of single tenant net lease properties. The Royston Group is a privately held commercial real estate investment firm, founded in 1992. The company provides services for a multitude of net lease commercial property types including office, industrial, retail and medical. The firm has completed over $2 billion in real estate sales since its inception. http://www.theroystongroup.com