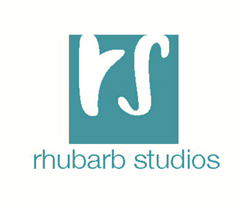 We are excited to partner with rhubarb studios as they usher in the next generation of venture-builders here in Los Angeles.
LOS ANGELES (PRWEB) December 15, 2015
PMBC Group, a Los Angeles-based publicity firm specializing in tech clients, today announced the signing of rhubarb studios, the latest strategic account win for the agency's robust tech startup practice. PMBC Group is responsible for generating awareness of rhubarb's resources and coaching program designed to take startups from conception to exit. The agency will also help to further elevate rhubarb studios' co-founders Cauri Jaye, Rebecca McLauchlan and Ryan Prust thought leadership position in the investment and the tech spaces.
"We are excited to partner with rhubarb studios as they usher in the next generation of venture-builders here in Los Angeles," says Ola Danilina, founder and CEO of PMBC Group. "rhubarb studios' progressive program helps entrepreneurs bring their ideas to life and provides the resources needed to build a successful team, product and business. "
To support rhubarb studios, PMBC will develop and execute a multi-platform business, technology and consumer media campaign. PMBC will leverage the respective backgrounds and experiences of the rhubarb studios' co-founders on growing and developing tech startups in addition to talent and startup retention in Los Angeles. They will also position rhubarb studios as the first of its kind venture studio focusing on building companies, all while maintaining culture at its core.
Founded in 2014, rhubarb studios is a hub of innovation that pairs its unique method of coaching with leading tech development skills in Los Angeles, producing accelerated, metric-driven businesses. The studio offers innovative tech solutions for startups and enterprises, open workspaces to generate a collaborative work environment and hosts various events and educational series for first-time and experienced entrepreneurs.
About PMBC Group
PMBC Group is a leading technology PR firm based in Los Angeles, servicing clients across the globe. Acting as an extension of a client's team, PMBC develops and executes results-driven campaigns designed to elevate business profiles, attract investment, establish credibility and increase brand awareness. Areas of expertise include apps, software, adtech, fintech, consumer electronics and more.
For additional information, visit http://www.PMBCGroup.com and follow on LinkedIn, Twitter, Instagram and Facebook.