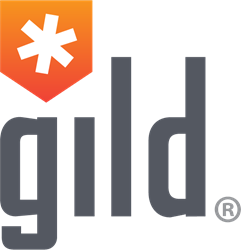 SAN FRANCISCO, CA (PRWEB) December 17, 2015
Gild, the company that powers the way companies find, engage, and hire talent with data and intelligence, today announced an extensive round of updates to its smart hiring platform. Users will now be able to access amalgamated candidate profiles and minimize evaluation bias by temporarily blurring feedback from other employees, amongst other features.
Tweet It: #TheGildPlatform by @Gild updates to make hiring more streamlined, better contextualized, and less subject to bias.
"We're always striving to make the platform more thoughtful," said Naini Mistry, Director of Product at Gild. "These features are the result of our direct customer feedback and our own investigation into what really constitutes Hiring Success Management. Strategic hiring requires complete clarity, real insight, and a balanced perspective. These new updates give users even more of that, so they can make hiring decisions that set the company ahead for the long-term."
Intelligent Features Make Hiring More Transparent and Strategic
To better support hiring teams as they navigate the road to talent discovery, the latest version of The Gild Platform, which is available to all users, offers dozens of new features, including these highlights:

No fragmented profiles. The Gild Platform is equipped with de-duplication identification capabilities, ensuring there's a single, comprehensive, up-to-date profile of each candidate in one place. Instead of being parsed into multiple, incomplete profiles, the millions of candidates in the Gild database are represented as complete selves, with all of their data presented together for context during consideration.
Uninfluenced candidate evaluation. The "blurred feedback" feature enables hiring teams to document thoughts about a candidate post-interview without having access to the feedback from their peers.This prevents interviewers from being influenced by other opinions and ensures the hiring manager ends up with a balanced impression of the candidate.
More illuminating reports. With access to 250 new pre-built reports plus the ability to write internal company queries, Gild customers have more direction and control when it comes to finding new talent. These reports enable talent leaders to benchmark and measure their hiring successes--not just in terms of bodies pushed through the pipeline, but also in terms of true value brought to the company.
Easier navigation. Extensive updates to the reports wizard, dashboards, and reporting interfaces give hiring professionals a more crystal clear understanding of everything that's happening in their organization, what's working well, and how to hire even better.
These updates will be available to all current and future users of The Gild Platform. To test out The Gild Platform and experience them for yourself, visit http://www.gild.com.
-###-
About Gild
Gild is transforming the talent acquisition industry and fundamentally changing how the world hires. Fueled by data science, consumer-friendly technologies, and predictive analytics, Gild's smart hiring platform powers the way companies find, nurture, and hire talent across all industries and functions. Gild is used by growing companies to hire the talent they need to innovate and succeed—smarter and faster. Founded in 2011, Gild is headquartered in San Francisco, with offices in Salt Lake City and Milan.