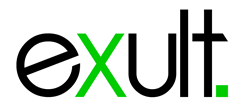 Winner of Deloitte Technology Fast 50 India and Fast 500 APAC
Pune, Maharashtra (PRWEB) December 16, 2015
Exult Corp. today announced that it ranked Number 327 on the Deloitte Technology Fast500 Asia Pacific 2015, a ranking of the 500 fastest growing technology companies in Asia Pacific. Rankings are based on percentage revenue growth over three years. Exult grew 139% percent during this period.
Saurabh Pangarkar and Sandeep Khomne, both co-founders are exulted and share the excitement of the entire team at Exult. Saurabh Pangarkar, Director and Head of Sales said, "To be recognized on two big platforms (India and Asia Pacific) in a year is a great achievement for Exult. We nominated ourselves for the first time and have been recognized by Deloitte with two prestigious awards." Sandeep Khomne, Director and Head of Operations said, "This award is a great recognition to Exult's efforts on a much wider scale. It symbolizes team Exult's commitments to its customers and employees who strive hard to deliver successful results at every opportunity. We are excited with this recognition and it serves as a great source of motivation in the coming year."
"Making the Deloitte Technology Fast 500 is commendable in today's highly competitive technology industry," said Ichiro Nakayama, DTTL Leader, Deloitte Technology Fast 500 Asia Pacific Program. "We congratulate Exult on being one of the 500 fastest growing technology companies in the region.
In addition to ranking on the Deloitte Technology Fast 500, Exult ranked 39 on the India Deloitte Technology Fast 50, which is a ranking of the 50 fastest growing technology firms in India.
About Deloitte Technology Fast 500 Asia Pacific Programme
The Technology Fast 500 list is compiled from the Deloitte Asia Pacific Technology Fast 50 programs, nominations submitted directly to the Technology Fast 500, and public company database research. To qualify for the Technology Fast 500, entrants must have had base-year operating revenues of at least US$50,000. Entrants must also be public or private companies headquartered in Asia Pacific and must be a "technology company," defined as a company that develops or owns proprietary technology that contributes to a significant portion of company's operating revenue; or manufactures a technology related product; or devotes a high percentage of effort to the research and development of technology. Using other companies' technology in a unique way does not qualify.