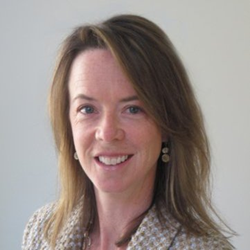 Burlington, MA (PRWEB) December 17, 2015
EBI Consulting is pleased to announce the recent hire of Maura McCaffery as Legal Counsel for Real Estate Services. Ms. McCaffery has 23 years of experience as a land use and environmental attorney and will provide the Real Estate group with legal guidance. She will also assist EBI in Phase I Environmental Site Assessments (ESA) and Phase II subsurface reviews. Ms. McCaffery has extensive experience providing counsel regarding all aspects of environmental law including brownfields remediation, land use permitting and redevelopment, and regulatory compliance.
Ms. McCaffery is also Co-Founder and Partner at Trilogy Law LLC, a premier commercial real estate and business law firm concentrating in complex acquisitions, dispositions, joint ventures, environmental due diligence, and permitting and development. Ms. McCaffery's expertise with Trilogy Law includes coordinating complex transactions and regulatory approval matters for corporate and institutional clients. She has worked in real estate development projects and land sales, overseeing compliance and due diligence and adding legal insight to consultants' work. Ms. McCaffery's practice with Trilogy Law focuses on permitting, approvals, legal and regulatory compliance and contract management, with significant expertise in large-scale utility, energy and telecommunications ventures.
Prior to founding Trilogy Law in 2012, Ms. McCaffery was General Counsel and Director for Boreal Renewable Energy Development, where she managed the Federal, State and local regulatory permit process for all project phases, and negotiated purchase agreements and construction contracts.
Ms. McCaffery has a BA in Neuropsychology from the University of Pennsylvania and a JD from Boston University School of Law. She is a member of the Environmental Business Council and the Real Estate Finance Association of the Greater Boston Real Estate Board. Ms. McCaffery is a former member of the City of Cambridge Conservation Commission and has numerous publications in the area of environmental law.
About EBI Consulting
EBI Consulting provides environmental due diligence, risk and compliance management, sustainability, and engineering services to a diverse base of top real estate, finance, telecom, life sciences, healthcare, academic/laboratory and manufacturing clients nationwide, including many "Fortune 50" companies.
Founded in 1989, EBI is based in Burlington, MA and has employees located in 40 states across the U.S. EBI has been recognized as one of the nation's 50 fastest growing environmental firms and was named in 2012, 2013 (122nd), and 2014 (110th) by Engineering News-Record (enr.com) as one of the Top 200 Environmental Firms in the country.