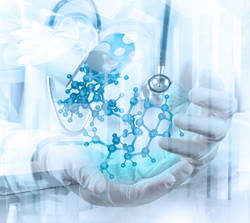 "Some of the main concerns with multigene panel testing are the volume of data that is generated and ensuring the validity and utility of the results."
Lansdale, PA (PRWEB) December 15, 2015
Technologic advances in genetic testing now enable us to examine millions of DNA fragments simultaneously to detect genetic variants that are associated with diseases. While the process of looking at multiple genes at the same time may seem to be a more efficient method than examining genes one by one, this approach's limitations and implications need to be assessed. Multigene Panel Testing, the latest white paper from Hayes, Inc., explores this method of testing and reviews its clinical utility and limitations.
"Although multigene panel testing is expanding our knowledge of genetically based disease, it currently has some limitations," explains Renee Balliet, PhD, MBA, Product Manager, Genetic Test Evaluation Program at Hayes, Inc., and the author of the paper. "Some of the main concerns with multigene panel testing are the volume of data that is generated and ensuring the validity and utility of the results."
While it may seem intuitive that more information is better information, this is not always the case in genetic testing. Not only do the test results need to be managed and stored safely and securely, all of the data must be scientifically interpreted, validated, and translated into useful information for the clinician and patient. "As the number of genes, and thus genetic variants, being examined increases, so does the chance of identifying uncertain and/or unrelated results," says Dr. Balliet. "The possibility exists to uncover genetic variants we don't know much about that may or may not have clinical implications for patients. In addition, there is dissent among experts about how to handle incidental or secondary findings unrelated to the indication for ordering the test."
To learn more about the technology that has contributed to the rise in multigene panel testing and the issues surrounding this latest advancement, download your complimentary copy of Multigene Panel Testing today.
About Hayes, Inc.
Achieving best patient outcomes by using proven medical technologies is the basis on which Hayes was founded. Our team of analysts and clinicians is a trusted resource for unbiased and timely research, evidence analysis, and guidance that drive effective health technology utilization and cost management. For more than 25 years, Hayes has been empowering clinicians, health plan policymakers, and government agencies in their mission to make sound evidence-based decisions that balance cost, quality, and patient outcomes.
For more information about Hayes, Inc., visit http://www.hayesinc.com. Or, contact Hayes, Inc. by mail at 157 S. Broad Street, Lansdale, PA 19446; by telephone at 215.855.0615; by e-mail at hayesinfo(at)hayesinc(dot)com; or by fax at 215.855.5218.