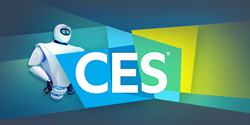 New MacKeeper Features Have Never Been So Exciting
(PRWEB) December 22, 2015
"New MacKeeper Features Have Never Been So Exciting" is the main message that will be reflected in the overall idea of MacKeeper's presence. This year MacKeeper is introducing security and cleaning solutions for Mac users. First and foremost, the company presents its first anti-theft mobile app, Track My Mac, together with the enhanced built-in MacKeeper tracking tool. The second major improvement is one more cleaning feature, Memory Cleaner, that is designed to make the cleaning process on Macs easier and more effective.
Anti-Theft Mobile App: Track My Mac
This is a new effective way to recover a lost Mac via an iPhone. Together with the built-in MacKeeper anti-theft tool, which focuses on tracking down the missing laptop through the user's personal account, Track My Mac is synchronised with other user's devices to provide the ultimate control over them. Thus the owner multiplies the chances of recovering the lost laptop.
Moreover, the thief activates the tracking feature after the first login attempt. After the activation, the report with location details and snapshots of the intruder is sent directly to the user's iPhone and is automatically updated.
Another helpful feature inside Track My Mac is a remote locking and unlocking of the Mac computers that are synchronised with the iPhone. The remote Lock Screen works both ways, i.e. when the user needs to unlock their Mac, they can do it from any place and at any time.
To find out more please visit MacKeeper booth No.35867, LVCC, South 4, or visit online: http://www.trackmymac.com
Enhanced Cleaning Tool - Memory Cleaner
Together with the Track My Mac app, MacKeeper will present the recently released cleaning tool, Memory Cleaner. Now MacKeeper users can not only free up extra space on their hard drives but also enable automatic cleanup of RAM (Random Access Memory).
Memory Cleaner focuses on cleaning and optimisation of Mac's RAM where all data of the current session is stored. It means that the user's computer stores all apps or files in one place for quick access, even if they have already been closed. If the RAM is overloaded, Memory Cleaner displays the current RAM status and cleans it up instantly.
What benefits Memory Cleaner delivers to MacKeeper users:
In addition to regular hard drive cleanup, the users can free up RAM in one click. It is a very convenient option for those who work with graphics-intensive apps.
Users do not need to reboot their Macs after memory cleaning.
There's an option to enable Automatic Cleanup, which is more effective than manual cleanup.
To find out more please visit MacKeeper Booth No.35867, LVCC, South 4, or visit online:
http://www.mackeeper.com
http://www.trackmymac.com
About MacKeeper
All-new MacKeeper is an award-winning service with 17 advanced Mac utility tools and the Human Inside feature. Interaction with technical experts is built into the software interface, which differs from the standard customer support/call center model, so the customers no longer need to look for support phone numbers or email addresses.
To learn more about MacKeeper, go to http://www.mackeeper.com