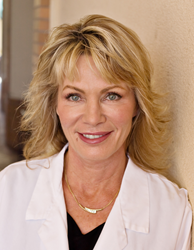 The CoolMini non-surgical cosmetic procedure takes your body sculpting goals the last nine yards, with incredible results on those hard to get to but highly visible fat deposits.
Clearwater, FL (PRWEB) December 16, 2015
Dr. Cynthia Elliott, owner of Skinspirations, a leading cosmetic medicine practice based in Florida, will be among the first to offer patients CoolMini, an extension of the widely popular non-surgical cosmetic procedure known as CoolSculpting. The new CoolMini applicator recently received FDA clearance for the treatment of small volume areas of fat that the existing larger applicators were not appropriate for. "Diet and exercise can do a lot to improve a body's aesthetics," Dr. Elliott said, "but it's almost impossible to spot reduce areas such as a double chin or small fat deposits under the arm or behind the knee—no matter how rigorous the workout or exacting the diet." Dr. Elliott added, "The CoolMini non-surgical cosmetic procedure takes your body sculpting goals the last nine yards, with incredible results on those hard to get to but highly visible fat deposits."
The small-area applicator employs the popular and proprietary CoolSculpting, an FDA-cleared technology owned and distributed by Zeltiq® Aesthetics. The CoolMini applicator is specifically designed to reduce stubborn fat bulges in smaller target areas that the larger CoolSculpting applicators are not designed to address. Both applicators use controlled cooling to effectively freeze and eliminate unwanted fat cells without surgery, downtime or the need for recovery.
The technology, trademarked Cryolipolysis®, is based on the scientific principle that fat cells are more sensitive to cold than the overlying skin and surrounding tissues. Drs. Manstein and R. Rox Anderson at the Wellman Center at Massachusetts General Hospital, a teaching affiliate for Harvard Medical School, conducted the initial breakthrough research.
Andy Vutam of Zeltiq announced at the release, stating, "The CoolMini is the newest addition to our growing CoolSculpting portfolio, which uses patented fat freezing technology backed by scientific evidence. Our existing applicators for larger areas, such as the abdomen and thigh, have seen great results and there was a demand from both physicians and patients to treat smaller, more specific areas." (1)
During the CoolMini procedure, a non-invasive applicator delivers precisely controlled cooling to the submental (under the chin) fat, thereby specifically targeting the "double chin". Treatments take one hour and patients may re-treat the same area eight weeks after the initial treatment to achieve a further reduction in the fat layer. On average, each procedure results in a 20-25% reduction of fat in the treated area, and patients can start to see results as soon as three weeks following treatment, with the most dramatic results occurring over a period of two to four months for most patients.
While CoolSculpting's affordable costs put it within reach of most people, some who make their living from their looks also endorse it. In a Vanity Fair interview, supermodel Molly Sims told the story of how she tried to get rid of stubborn post-pregnancy fat with diet and exercise but finally "decided to try CoolSculpting since it is non-invasive, F.D.A.-cleared, and no-downtime. As a mama, that's what we need. I did it ... and it totally worked!"
Dr. Elliott is excited to offer CoolMini to her patients. "The "double chin", which can be a result of age, genetics or lifestyle, has been a common area of concern for many of my patients over the years. CoolMini gives us the ability to safely, easily and effectively target and contour this area with lasting results".
About Dr. Cynthia Elliott and Skinspirations:
Cynthia Elliott, M.D., is the owner of Skinspirations, located in Clearwater, Florida. Dr. Elliott obtained her M.D. from the University of Illinois College of Medicine, and then completed her residency in Emergency Medicine at Denver General Hospital and the University of Colorado Health Sciences Center. She has been on staff at Bayfront Medical Center, St. Joseph's Hospital, University Community Hospital and Mease Countryside Hospital, and has served on the faculty of the USF School of Medicine. Dr. Elliott currently serves as an expert witness in Cosmetic Medicine for the Florida Board of Medicine. Her company, ExpertEsthetics, provides online video training in advanced injection techniques, as well as hands-on technique training for other practitioners. Dr. Elliott is also a national and international trainer for Cutera Lasers, training other physicians in the use of aesthetic lasers with skin of all colors. Skinspirations specializes exclusively in rejuvenation, enhancement and anti-aging treatments for the face and body. With her staff of aesthetic experts, you know you'll get the best results obtainable. Dr. Elliott has been in practice for over 20 years, and has the experience and reputation to have been chosen by the makers of Botox® Cosmetic and Juvéderm to train other physicians and practitioners in her techniques. For more information, visit http://www.skinspirations.com.
1. "CoolSculpting Launches Mini Applicator." CoolSculpting Launches Mini Applicator. Aesthetics, n.d. Web. 30 Nov. 2015. aestheticsjournal.com/news/item/coolsculpting-launches-mini-applicator.
2. "Talking CoolSculpting with Molly Sims." Vanity Fair. N.p., 22 Oct. 2015. Web. 30 Nov. 2015. vanityfair.com/style/2015/10/talking-coolsculpting-with-molly-sims.