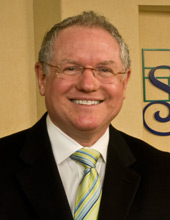 Erdenheim, PA (PRWEB) December 15, 2015
Dr. Lawrence Schiff now offers a revolutionary approach to various dental treatments with the BIOLASE WaterLase iPlus 2.0™ laser, which uses a blend of laser energy and water to incise or ablate tissue. Dr. Schiff, who practices as a general dentist in Erdenheim, PA, uses the BIOLASE WaterLase system to remove gum disease, enhance tooth whitening, strengthen filling placement and perform root canal therapy. These procedures typically offer patients a low risk of discomfort, infections or other unwanted outcomes.
The BIOLASE WaterLase iPlus 2.0™ is highly effective at cutting through tooth, bone or gum tissue, which makes it suitable for various dental procedures. The laser effectively eradicates the bacterial infections that cause gum disease or pulp inflammation, and it operates with pulses so brief that patients typically do not perceive any pain. Since the laser uses a continuous spray of water, it does not generate heat or friction during gum surgery or root canal therapy. Due to this property, Dr. Schiff's patients can expect postoperative issues such as swelling, bleeding or pain to be minimal.
Dr. Schiff also employs the BIOLASE WaterLase iPlus 2.0™ laser to improve the effectiveness or speed of various procedures that he performs as a dentist in Erdenheim, PA. During in-office teeth whitening treatments, Dr. Schiff uses the laser to activate the tooth whitening gel and enhance its efficacy. When Dr. Schiff removes cavities and places fillings, he uses the laser to cure the fillings and create a stronger bond between each tooth and filling.
Dr. Schiff encourages patients who need any of these treatments to consider BIOLASE WaterLase procedures as an alternative to conventional treatments. To learn more about the benefits of laser dentistry or schedule consultations with a dentist in Erdenheim, PA, patients are encouraged to visit Dr. Schiff's website or call his office directly.
About The Schiff Dental Group:
The Schiff Dental Group is a multi-specialty, award winning office with a mission of providing outstanding patient care. As a group of highly respected dental specialists, general practitioners, and staff, we can deliver the finest dental care no matter how complex your needs. From implant dentistry, periodontal treatment, restorative and preventive care, to pediatric and award-winning cosmetic dentistry, we help you attain and maintain optimal dental health! Having built one of the finest state-of-the-art facilities in the Delaware Valley, we invite you and your family to visit our office and experience for yourselves the difference exceptional dentistry can make in your lives. Please visit our website at http://www.theschiffdentalgroup.com or call (215) 233-1163 to schedule an appointment.