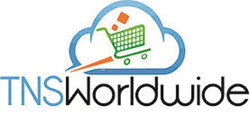 No matter the season, your home and yard will look the part
Winchester, Virginia (PRWEB) December 15, 2015
Tram Smith has announced the introduction of his new online venture, TNSWorldWideLLC.com. The website features a variety of kitchen aids, appliances, storage systems, and hardwood furniture. The website also offers various seasonal items for Spring, Summer, Autumn, and Winter.
"I am excited to finally be giving the public a website that offers them quality kitchen products, home decor, gardening products and more," said Tram Smith, owner and founder of TNS Worldwide, LLC. "There is a lot that goes into creating a quality website, and I have gone above and beyond what's needed. I understand firsthand just how frustrating it can be to visit a website that fails to put customers first. TNS Worldwide, LLC does just that," continued Smith. "I am proud of the work that went into it."
The number of online shoppers in the United States is experiencing substantial growth. The number of people that shop online grew from 191 million to 202 million between 2013 and 2015. This number is expected to reach 215 million by 2018. That translates to 68% of the US population being online shoppers. "By 2018 a huge portion of the US will do their shopping online," added Smith.
TNSWorldWideLLC.com is a Virginia-based business specializing in the sale of kitchen aids and appliances in addition to seasonal items.
Contact:
Trammel N Smith
TNS Worldwide, LLC
TNSWorldWideLLC.com
###