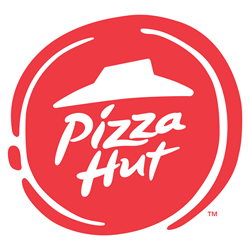 We could not pass up the opportunity to provide our guests with a new and different dining experience at a premier location.
Waukesha, WI (PRWEB) December 16, 2015
Wisconsin Hospitality Group, LLC (WHG) and its 82 Wisconsin-based Pizza Hut restaurants are proud to announce the company's newest Pizza Hut restaurant in Beaver Dam, just off Highway 151, on East Industrial Drive, next to the Heritage Village Shops and Professional Center. The new restaurant will replace the existing location on North Spring Street.
The new location will be open to the public beginning Monday, December 28th, 2015 at 5:00PM. The current Beaver Dam Pizza Hut, located at 1742 N Spring Street, will be closed permanently to the public at close of business on Sunday, December 27th, 2015.
The new Pizza Hut will be located at 115 East Industrial Drive, next to Boston Store, AmericInn Lodge and Suites and the company's brand-new Applebee's location. This relocation represents an exciting move for the Beaver Dam Pizza Hut. "We could not pass up the opportunity to provide our guests with a new and different dining experience at a premier location," said Mark Dillon, President and CEO of Wisconsin Hospitality Group. "We have been looking forward to unveiling the design to the public."
The bold, energetic graphics displayed on the interior and exterior will bring a modern feel to the new location which will feature exposed brick walls. The restaurant's redesign and smaller layout will facilitate better service for the industry-wide growth of carryout and delivery guests. Due to the new design concept, guests will still be able to dine-in at the new location, however, it will no longer serve buffet.
The new location will operate similarly to a carryout/delivery unit but will feel like a dine-in restaurant. The new design concept will feature an open kitchen with a made-to-order salad station where guests will be able to choose from several new, fresh salad options. The restaurant will feature a traditional menu along with a special express lunch offering.
Wisconsin Hospitality Group owns and operates 118 restaurants across Wisconsin. WHG has grown in sales to become the largest food service franchise company in the state. Headquartered in Waukesha, WHG operates 36 Applebee's Grill & Bar restaurants and 82 Pizza Hut Restaurants, all committed to guest satisfaction and community support.
The company has also established WHG Cares, a non-profit foundation and throughout the last 16 years, WHG has been able to donate more than $2.4 million in combined gifts to local charities including Children's Hospital, World Hunger Relief, Honor Flight and One Heartland. These donations were made possible by both the generosity of guests and the hard work of all WHG team members.