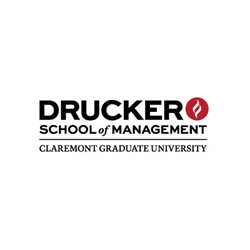 Our investment in their educations demonstrates our commitment to making a difference in the world of business.
Claremont, California (PRWEB) December 16, 2015
The Peter F. Drucker and Masatoshi Ito Graduate School of Management at Claremont Graduate University is pleased to announce the creation and extension of 10 fellowships totaling over $500,000 annually for new and continuing students. These new awards will cover up to 100 percent of tuition costs for full-time students in programs such as management, financial engineering, technology, and creative industries.
"These fellowships constitute an important element of our ambitious Drucker Renaissance initiative and reflect our commitment to attracting and keeping the highest caliber of business school students," said Tom Horan, dean of the Drucker School of Management. "The diversity of our fellowships signifies the broad approach to management that Peter Drucker espoused though his belief that management is a liberal art – namely, that the best managers arise from a deep understanding of business and its interactions with society."
The flagship Peter F. Drucker Fellowship will be awarded to applicants with exceptional academic performances and strong leadership potential in the private, nonprofit, or governmental sectors. Additionally, the Drucker School will leverage resources to advance talent in the creative and technology industries. New fellowships such as the Creative Leader Fellowship and the Fletcher Jones Technology Management Fellowship will support students who are looking to make an impact in the arts, entertainment, media, and/or technology.
The Drucker School is also pleased to announce the Toyota Women of Achievement Scholars Program that will support the training of women entering the growing field of supply chain management, and a Diversity Fellowship that will support management education for talented applicants from underepresented backgrounds. Additional fellowships include Claremont Colleges Management as a Liberal Art Fellowship and the Entrepreneurship and Social Responsibility Fellowship.
Senior Director Nola Wanta notes that fellows frequently go on to become "innovators in their industries, leaders back in their original companies, or founders of new organizations to meet social problems creatively. Our investment in their educations demonstrates our commitment to making a difference in the world of business."
The fellowships will be awarded to applicants in a range of degree programs at the Drucker School of Management. The school offers advanced master's degrees in Management (MBA, EMBA, and MS in Advanced Management), Financial Engineering, Art Business, Arts Management, and a dual-degree program with Information Systems and Technology with the Center for Information Systems and Technology (CISAT) as well as other schools within Claremont Graduate University. To be considered for a fellowship, applicants must be admitted into one of the graduate programs at the Drucker School.
Fellowship priority will be given to those who enroll full-time (16 units per semester) though all applicants will be considered. For more information about specific fellowships, please visit our fellowships page at http://www.cgu.edu/druckerfellowships.