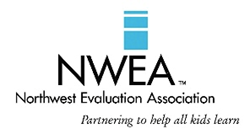 Portland, OR (PRWEB) December 15, 2015
The Northwest Evaluation Association (NWEA) announced today that its Measures of Academic Progress® (MAP®) assessment was named a Top Product by readers of District Administration magazine. MAP was recognized for making a positive difference in education by K12 leaders around the country in District Administration magazine's Readers' Choice Top Products for 2015.
The winners were compiled from 2,100-plus nominations from the magazine's readers over the past year. The Readers' Choice Top Products has been announced online and in the December 2015 issue of District Administration.
District Administration's Readers' Choice Top Products awards program informs superintendents and other senior school district leaders about products their colleagues around the country are using to help their districts excel in a variety of areas, such as technology, sustainability and curriculum instruction.
One of the readers that nominated MAP shared this testimonial:
"I rely on MAP data to provide valid and reliable results that can be used to inform the instructional program for individual students and groups of students, and to help me to locate curriculum or instructional strengths and needs. In addition, students actually enjoy taking the assessment and I find that they enjoy the challenge of the adaptive nature of the assessment." —Erin Peacock, supervisor of curriculum and instruction, Cranbury School District, New Jersey
MAP is an interim assessment that provides immediate feedback to teachers about student learning and growth by pinpointing what students are ready to learn. As a computer adaptive assessment, MAP dynamically adjusts to each student's level of learning, independent of grade level, and provides actionable data for teachers to make instructional adjustments.
"We are delighted to receive District Administration's Readers' Choice award," said Matt Chapman, CEO of NWEA. "MAP is strategically positioned to support educators while they track each student's learning potential and engage students with content that supports their ability to grow."
###
About District Administration
District Administration provides K12 leaders with critical news and information for school district management, through its monthly magazine, website, e-newsletters and the District Administration Leadership Institute Superintendent Summits. For more information, visit http://www.DistrictAdministration.com.
About Northwest Evaluation Association
Northwest Evaluation Association (NWEA) is a global not-for-profit educational services organization headquartered in Portland, Oregon. NWEA partners with educational organizations worldwide to provide computer-based assessment suites, professional development, and research services. Measures of Academic Progress (MAP) adaptive assessments from NWEA leverage more than 30 years of research into student growth that informs decision-making at every level, from classrooms to boardrooms. The NWEA research center utilizes the Growth Research Database (GRD™) to drive original research with universities, foundations, and policymakers. Learn more at NWEA.org.