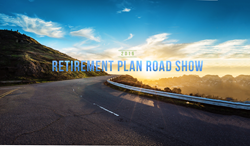 We look forward to providing employers with fiduciary resources, education, and connections to Elite Retirement Consultants and industry experts
(PRWEB) December 18, 2015
Xponential Growth Solutions is proud to announce the 5th year of helping America's employees reach their retirement plan goals. The Retirement Plan Road Show is a series of educational summits that gather local retirement plan leaders to discuss fiduciary best practices alongside the industry's leading and most influential experts. Topics to be discussed include plan fees, fiduciary responsibility, plan design, investments, health care, wellness, and more.
Touring the nation since 2012, the Retirement Plan Road Show has helped thousands of retirement plan sponsors and fiduciaries bolster the retirement future for their employees. In 2015 alone, the road show helped positively impact 600+ companies and organizations, representing over 730,000+ plan participants and more than $50 billion in retirement plan assets.
"We look forward to providing employers with fiduciary resources, education, and connections to Elite Retirement Consultants and industry experts," said Jon Freye, Managing Director of XGS. "Our summits will both educate and inspire decision-makers to make choices that lead employees towards a better retirement."
Early registration for the 2016 Retirement Plan Road Show is now open. The 2016 tour has stops planned in California, Colorado, Florida, Georgia, Maryland, Minnesota, Mississippi, North Carolina, Tennessee, Texas, Virginia, Washington, Wisconsin, and more. To learn more about the Retirement Plan Road Show or to request a stop in a city near you, contact the Tour Director at 619-795-3920, info(at)xgrowthsolutions(dot)com, or simply fill out the early registration form online.
About Xponential Growth Solutions
Xponential Growth Solutions (XGS) unites 401(k), 403(b) and retirement plan sponsors with elite resources and exclusive connections. Through research, fiduciary summits, and industry expertise, they help the nation's retirement plan sponsors, fiduciaries, and trustees evaluate their plan and navigate the retirement plan industry. Working to help America reach their retirement goals one retirement plan at a time, XGS also founded the Retirement Plan Road Show, a national series of fiduciary educational summits dedicated to human resources, finance and business professionals in charge of America's 401(k), 403(b), and retirement plans.