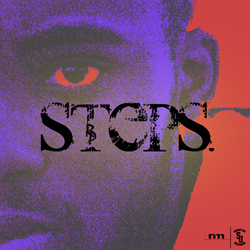 Tampa, FL (PRWEB) December 15, 2015
Today Coast 2 Coast Mixtapes announces the release of "Step", the latest music video by Tampa-based Hip-Hop artist Raj Parker. The video can currently be viewed in its entirety at the Coast 2 Coast Mixtapes website.
Raj Parker is currently seeking press opportunities, interviews, features, and more. He can be reached through his official Facebook fan page.
About Raj Parker: They say you are what you listen to. If that's the case then Raj Parker is music. You can't call Raj Parker a rapper, or a singer-songwriter, or a producer, drummer, guitarist or lyricist. He's all of those things. Currently, the only term for that kind of person is "musician". That's what Raj is in every sense of the word. His sound was crafted from early in life. He began to sing as a child and when the joys of youth became overshadowed by the angst of puberty, he started to write. When the heat of creativity cured the angst, he began to rap. When the troubles of adulthood rained down on him, he began to scream. When the reality of manhood dawned on him, he began to grunt. And when the crux of his faith manifested itself, he began to weep. From his life comes a neverending song. He is music. Music is him. But even the Bible tells us that music still has a Creator. This is how he makes mention of His name. Welcome to the party. For more music by Raj Parker visit his official Bandcamp.
About Coast 2 Coast Mixtapes:
Coast 2 Coast Mixtapes are the most widely distributed mixtapes in the world, with over 100 million downloads/plays generated by over 300 volumes officially hosted by major artists. Coast 2 Coast has a solid reach in the new music industry with a digital magazine, DJ coalition, industry tips blog, yearly convention, and more. Coast 2 Coast Mixtapes represents a unique opportunity for artists of all urban genres, from major to indie. For more information, visit http://www.coast2coastmixtapes.com.