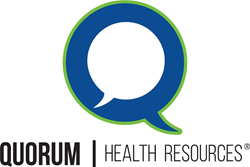 "The employees and medical staffs of these community hospitals deserve being honored for their hard work to provide outstanding quality care that exceeds the high standards of the healthcare industry."
Brentwood, Tenn. (PRWEB) December 22, 2015
Four Quorum client hospitals were recently named among The Leapfrog Group's "2015 Top Hospital List," including Cary Medical Center (Caribou, ME), Littleton Regional Healthcare (Littleton, NH), Northern Hospital of Surry County (Mount Airy, NC) and Tidelands Waccamaw Community Hospital ( Murrells Inlet, SC).
The annual Leapfrog Hospital Survey assesses hospital safety, quality and efficiency based on national performance measures. The survey provides a benchmark for hospitals' progress in improving these measures. Survey results are publicly reported by participating hospitals each month on the Leapfrog website.
There are 98 hospitals which qualified for the list this year, with 12 children's hospitals, 24 rural hospitals and 62 urban hospitals. Gayle Resetar, executive vice president and chief operating officer of Tidelands Health, noted, "Of the 24 rural hospitals named, four are Quorum client hospitals. We are honored to be named to this well-respected list of hospitals."
"We are very pleased to see Quorum client hospitals achieve this recognition from The Leapfrog Group," said Mickey Bilbrey, President and CEO of Quorum Health Resources. "The employees and medical staffs of these community hospitals deserve being honored for their hard work to provide outstanding quality care that exceeds the high standards of the healthcare industry."
"It is an honor for us to accept this most prestigious award," said Kris Doody, RN and Chief Executive Officer at Cary Medical Center. "It is a tribute to our physicians, mid-level providers, our nursing and clinical staff as well as to all of our support departments. Working as a team we have built a culture of patient and family centered care that has just become a way of life for this organization."
"We are so proud of the hard work and dedication of our clinical and quality staff who earned this elite distinction," said Robin Hodgin, Vice President of Patient Care Services and Chief Nursing Officer of Northern Hospital of Surry County in Mount Airy, NC. "We take pride in caring for our patients and ensuring their safety is number one. It's an honor to be one of the few receiving the Top Hospital award."
The Leapfrog Group is an independent, national not-for-profit organization focused on safety, quality and affordability of healthcare in the U.S. by promoting transparency and value-based hospital incentives. Leapfrog Group's goal is to save lives by reducing injuries, accidents and preventable medical and medication errors. For more information on The Leapfrog Group's "2015 Top Hospital List," please visit http://www.leapfroggroup.org/tophospitals.
About Quorum Health Resources
The Quorum Difference is the extraordinary combination of consulting guidance and operations experience that enables client healthcare organizations to achieve a sustainable future. As an integrated professional services company, Quorum has been delivering innovative executable solutions through experience and thought leadership for more than three decades. Quorum is consistently ranked among the top healthcare consulting firms in the nation, and the Quorum Learning Institute educates nearly 10,000 healthcare leaders and professionals each year. For more information, please visit http://www.qhr.com.
###