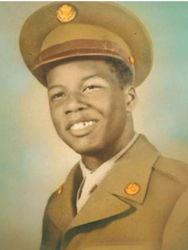 In the last 450 years, the Pensacola Bay Area has come under the sway of five different flags ... Each wave of occupation brought new immigrants to Pensacola's shores — all of whom contributed to the city's cultural and ethnic milieu.
Pensacola, FL (PRWEB) December 16, 2015
This winter vacation hotspot might be best known for the sugar-white sand and turquoise water of Pensacola Beach, but its postcard beauty belies a rich and diverse history.
In the last 450 years, the Pensacola Bay Area has come under the sway of five different flags — Spanish, French, British, Confederate and American. Each wave of occupation brought new immigrants to Pensacola's shores — all of whom contributed to the city's cultural and ethnic milieu.
Among the waves of settlers, soldiers and immigrants were many of African descent, who persisted through the horrors of slavery and the Jim Crow era to help define modern-day Pensacola. Today, visitors can celebrate Black History Month by exploring this rich history.
Dido Elizabeth Belle
The woman known as one of Britain's earliest biracial aristocrats, Dido Elizabeth Belle, became a household name last year. Her life — and its influence on England's abolitionist movement —formed the basis for the feature film "Belle."
Belle had long been a source of interest for scholars — thanks to an 18th century portrait that depicted her and her white cousin on equal terms, something that was unusual for the time. The painting — and the film — highlight the intersecting narratives of imperialism, slavery and abolition and the politics of race and gender in 18th century America. It's a story that leads directly to Pensacola.
Belle was the daughter of a British navy captain named John Lindsay, who commanded the British naval forces in Pensacola from 1764 to 1765, and an enslaved African woman named Maria Belle. Upon returning to London in 1765, Lindsay entrusted his daughter's care to family. He then freed Maria Belle and eventually bought a home for her in Pensacola, where she lived until the city was overrun by the Spanish in the 1781 Battle of Pensacola.
Jonathon Walker
Jonathon Walker, a carpenter and shipwright, lived five years in Pensacola, beginning in 1836. A staunch opponent of slavery, he returned to the city in 1844 on business. While here, he agreed to ferry seven escaped slaves to freedom in the Bahamas.
The voyage was unsuccessful. Walker was captured, imprisoned and sentenced to be fined and branded on the palm with an "SS," for "slave stealer." Walker would go down in history as the only American known to have received such a punishment. He later became a well-known and influential voice in the American abolitionist movement.
Visitors can still see the site of the old Spanish jail where Walker was once imprisoned, at the southwest corner of Alcaniz and Intendencia streets, in Downtown Pensacola. A portrait of Walker is also on display in the Dorr House, located just a few blocks away, on Adams Street.
Railroad Bill
Morris Slater, better known as "Railroad Bill", was a black turpentine worker in Bluff Springs, Alabama, just north of Pensacola, who achieved infamy during the Reconstruction era for robbing trains and distributing his loot to the poor.
Slater was killed in Atmore, Alabama, in March 1896, and his body was displayed in segregated rail stations throughout the region — as an example to others who would seek to overturn the existing power structure.
Despite attempts to suppress it, the legend of Railroad Bill lived on. Slater became a popular character in African American folklore and was immortalized in the popular blues ballad "Railroad Bill," which has been recorded by countless artists through the years.
Visitors can see Slater's grave at St. John's Cemetery, one of Pensacola's most historic cemeteries still in use today.
Daniel "Chappie" James
Daniel "Chappie" James was born in Pensacola in 1920, during the height of the Jim Crow era. His mother, Lillie James, ran a private school for black children out of her home in Pensacola's Eastside neighborhood. From an early age, James knew the value of hard work and education — values that would serve him well later in life.
James went on to become one of the famed "Tuskegee Airmen" during World War II, and later, the nation's first black four-star general. Today, a memorial plaza stands on the site of James' childhood home — along with the original concrete stoop, emblazoned with the words, "Chappie's first steps."
Rosamund Johnson, Jr.
Another famous Pensacolian who served his country despite the injustice of Segregation was Pvt. Rosamond Johnson, Jr., who enlisted in the U.S. Army when he was only 15 years old. He never saw his 18th birthday. Instead, he was killed in combat on July 26, 1950 — during the Korean Conflict. Having carried two wounded men to safety under enemy fire, he was killed going back to save a third. He was the first African-American from the Pensacola Bay Area to die during the war.
Today, his memory is kept alive at Johnson Beach, in Perdido Key. The beach — which today is part of Gulf Island's National Seashore — was one of the few stretches of coastline that remained open to African-Americans during Segregation.
Now, it serves as a palpable reminder of the injustice of that era, of the sacrifices African-Americans have made in the name of freedom and of the strength and perseverance of Pensacola's black community — even in the face of overwhelming odds.
To learn more about black history in Pensacola, go to http://www.visitpensacola.com.
About Visit Pensacola
Visit Pensacola leads the effort of economic development through tourism in Escambia County. Comprised of over 150 member businesses, Visit Pensacola's mission is to position the Pensacola Bay Area as a premier year-round travel destination through tourism marketing, communications, meetings and conventions, reunions and group tour initiatives. For more information about Visit Pensacola, call 1-800-874-1234 (toll-free) or go to http://www.VisitPensacola.com.