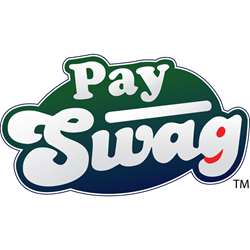 In addition to state of the art payment options, PaySwag delivers a revolutionary model of rewarding—rather than punishing—those who live paycheck to paycheck.
Reno, NV (PRWEB) December 17, 2015
PaySwag and Cloud Lending Solutions today announced a partnership that will create more comprehensive lending solutions through the integration of PaySwag's white-label mobile payment platform into Cloud Lending's lending platform.
With PaySwag's innovation and technology, the Cloud Lending platform is extended to offer lenders an attractive new channel for payment flexibility. Cloud Lending's clientele can now utilize a payment platform robust enough to provide mobile access to viewing, refinancing and the payment of loans via either card, ACH or cash, along with PaySwag's distinctive features of education, gamification and rewards.
In the summer of 2014, automotive lender and servicer, Car Loans Inc, was running on Cloud Lending's loan management software. Car Loans Inc saw a market opportunity to provide subprime borrowers with mobile access, payment plans and convenient cash payment options that was not currently offered. PaySwag was created to bring this technology to market. In addition to state of the art payment options, PaySwag delivers a revolutionary model of rewarding—rather than punishing—those who live paycheck to paycheck.
With the deployment of PaySwag integrated with Cloud Lending, Car Loans Inc saw a 50 percent decrease in the amount of seriously delinquent loans. To date, more than $4 million in cash payments has been collected at retail stores in Car Loans Inc's Nevada test region.
"Through the synergy between our companies, we've greatly reduced our default rates and are confident other Cloud Lending clients will leverage this technology to do the same," said Barbara Mearse, Car Loans Inc's Director of Operations."
PaySwag and Cloud Lending currently focus on lending solutions for financial services companies that serve those consumers disconnected from traditional financial institutions – either by choice or by chance. By joining forces and offering mobile payment options, PaySwag and Cloud Lending are able to provide alternative lenders the tools they need to not only manage a broader lending market, but succeed in doing so.
As non-banks and other modern financial alternatives emerge, innovation in the consumer lending space is accelerating. This partnership between PaySwag and Cloud Lending sets the stage for breakthroughs to come in consumer lending.
"We are thrilled to introduce PaySwag with Cloud Lending, delivering a new way to do business," said Mark Miller, CTO of PaySwag. "When progressive companies come together, we can disrupt traditional business models. We are excited to begin our partnership and jointly offer this additional capability to the market, clients and prospects."
PaySwag, by Customer Engagement Technologies, simplifies the debt servicing process for underbanked consumers, businesses and governments through its white-labeled mobile app's cash or card payment, reward, education and feedback engines. By combining mobile access and alternative payment technology, the PaySwag platform gives borrowers the tools they need to make on-time payments, and rewards them for doing so. Using mobile gamification to transform how the underbanked interact with lenders, municipalities and other entities, PaySwag makes payments more accessible, rewarding and likely.