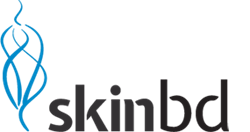 SkinBD is designed to help overcome challenges with respect to data extraction and analysis
Miami, Florida (PRWEB) December 16, 2015
Today's organizations are faced with a significant challenge when dealing with initiatives specific to data extraction and analysis. According to a recent study conducted by C&M Software, many companies remain dependent on and limited to the information held within their internal databases. On the other hand, the overabundance of available data has made it equally difficult to access relevant information, even when able to connect with external sources. In many cases this has led to deficiencies within business initiatives relying on accurate and up-to-date data. Some examples of these include, but are not limited to, improper risk analysis, misdirected marketing efforts, substandard customer service, and missed revenue opportunities.
C&M Software understands the need for tools to consolidate Big Data to a user friendly format has become critical. Such tools are now necessary for organizations to gain competitive advantages and support their continued growth. To offset these challenges, C&M Software has developed SkinBD, a fast and resourceful solution used to consult multiple data sources simultaneously, while reducing the conventional costs associated with such processes. SkinBD is able to access over 400 public and private data sources, enriching organizations databases fast and easily. With it, organizations can decrease infrastructure costs, accelerate decisioning processes, store information internally, and become independent of costly suppliers.
"2015 represents a big opportunity for the release of news products and solutions", CEO Orli Machado explains. "With a heated market in constant transformation and ready for new solutions, C&M Software is prepared to meet the demands of organizations."
About C&M Software
C&M Software has been developing state of the art technology and business intelligence services for a diverse range of industries since 1992. The company provides mission critical software to institutions in virtually every segment of the financial industry. C&M's primary goal is to automate the many, time consuming, manual processes associated with security, fraud, credit analysis, risk analysis, risk mitigation, cash flow management, and credit approval systems. Having over 20 years of experience in the enterprise software space, the company has been able to develop technologies and systems, which have been proven to be secure, safe, and efficient.