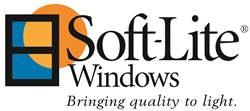 Rich is a people person who thrives on getting team members to drive results by empowering them to make the improvements themselves and take ownership for their own processes and decisions
Streetsboro, OH (PRWEB) December 16, 2015
Soft-Lite Windows recently announced the appointment of Rich Bonney as its new Vice President of Operations -- who will help make Soft-Lite's manufacturing operations even stronger and more efficient and the company more dynamic in the marketplace. In his new position, Rich will oversee several departments, including Production, Shipping and Engineering.
Soft-Lite has brought Rich on board as part of its recent recommitment to the fundamental principles that the company was built upon—utilizing the Kaizen philosophy as the core of its production cycle, and its people as the catalyst to continually improve its products and services. Kaizen is a culture of sustained continuous improvement focusing on making the manufacturing process more efficient and the product quality higher. With Kaizen, an involved leadership guides people to continuously improve their ability to meet expectations of high quality, low cost and on-time delivery.
Rich has spent the last nine years serving as Lean Manufacturing Manager for Guardian Industries, a multi-billion international corporation with leading positions in float glass, fabricated glass products and other building products for commercial, residential and transportation applications. In this position, Rich travelled around the world improving manufacturing operations to excel using lean methodologies and, more importantly, driving world-class customer service metrics for quality and on-time delivery. Prior to that, Rich previously served as Soft-Lite's Vice President of Operations, from 2000 through 2006.
"Rich is a people person who thrives on getting team members to drive results by empowering them to make the improvements themselves and take ownership for their own processes and decisions," said Roy Anderson Owner & President of Soft-Lite. "He and his team achieved great results when he was with us before, and we welcome him home to complete our journey to world class and show the window industry what a best-in-class manufacturing plant looks like."
Soft-Lite is a vinyl replacement window and door manufacturer headquartered in Streetsboro, Ohio. The company was recently named National ENERGY STAR Partner of the Year for the second consecutive year. The company is also a multiple Crystal Achievement Award winner and is a recipient of the Friedman Corporation Customer Appreciation Award, the Window & Door Top 100 Manufacturers recognition, and the Door and Window "Companies To Watch" recognition. For more information, visit http://www.soft-lite.com.