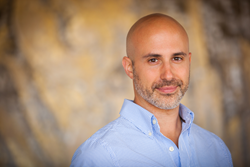 We believe that all Canadians have a right to know more about marijuana before legalization is rolled out.
Toronto, Ontario (PRWEB) December 16, 2015
CanvasRx Inc., Canada's leading cannabis counselling and education provider, today announced that it is making its services available to all Canadians who want to learn more about cannabis. The new Cannabis Education Program (CEP) will be rolled out province-by-province starting January 2016.
"While we applaud the Canadian government's moves toward legalized access to cannabis, there is still much work to be done in preparing Canadians for this change," said Ronan Levy, Co-founder and Chief Corporate Officer of CanvasRx. "Our mandate to date has been to empower patients who wish to explore the use of cannabis as medicine. But we believe that all Canadians have a right to know more about marijuana before legalization of adult recreational use is rolled out. And so we are doing something about it."
Currently, only patients of Canadian Cannabis Clinics, Medical Marijuana Clinics of Canada, Summer Tree Medical Clinics, as well as select other clincs that refer patients to CanvasRx, have access to CanvasRx's cannabis counsellors, educators and resources. However, once the CEP is launched, each of these services will be available at no cost to anyone who is interested in learning more about cannabis, its uses, its effects and side effects, available strains and consumption techniques.
The CEP is being launched with two objectives: (1) to lower the resistance doctors across Canada may have to prescribing cannabis by providing their patients with the information and resources they need to make informed choices on medical cannabis; and (2) to prepare the broader Canadian public for the impending legalization of recreational use marijuana.
"Patients who visit one of our affiliated clinics get access to extremely valuable information and education during their appointments. Our counsellors teach them how to prepare cannabis for consumption, provide advice on selecting strains from the 26 Licensed Producers in Canada and explain potential side effects," added Levy. "Now all Canadians have access to these services. If you're a patient who wishes to access medical cannabis, let your doctor know that you now have the support and education you need to make good choices. And if you're just intersted in learning more about marijuana generally, particularly regarding how it can be used safely, we are here to help."
Canadians who wish to schedule an appointment with a CanvasRx counsellor or learn more about the CEP should visit http://www.canvasrx.com and click on the "Get Educated" button.
About CanvasRx
CanvasRx is Canada's leading cannabis counselling and education service, focussed on assisting patients who have been prescribed medical cannabis to select strains and understand how to best use medical cannabis. Through our counselling and education services, website (http://www.canvasrx.com) and scientific research, we are advancing the knowledge and understanding of cannabis across Canada. In October 2015, CanvasRx, in conjunction with Canadian Cannabis Clinics, launched the largest observatonal study of medical cannabis in Canada. The study is designed to identify any beneficial or adverse health effects of inhaled cannabis and will enroll one thousand patients across Canada.
Media Contact:
Ronan Levy
ronan(at)canvasrx(dot)com