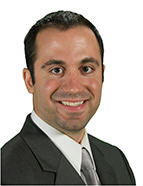 "A blepharoplasty can be a real life-changer when it not only restores vision but also a more rejuvenated, alert appearance," said Dr. Taban
Los Angeles, CA (PRWEB) December 17, 2015
One of the most noticeable signs of aging includes loose, sagging skin around the eyes that not only contributes to an older, more tired appearance, but also causes excessive skin around the upper eyelid and possibly stretching of the muscle responsible for lifting the eyelid (levator muscle), resulting in upper eyelid droopiness to the point of obscuring an individual's peripheral vision. As discussed in a December 4, 2015 Index article, eyelid surgery is becoming more popular for both cosmetic and medical reasons. Dr. Mehryar (Ray) Taban at Taban MD has extensive experience restoring older patients' youthful appearance and vision through a simple procedure called a blepharoplasty and/or eyelid ptosis surgery (droopy eyelid surgery).
"Many people expect to experience vision problems later in life, but most people don't expect that the cause will be sagging eyelids," said renowned oculoplastic surgeon Dr. Taban. "Many of our patients discover that the issues they have with night vision or peripheral vision is just excessive upper eyelid skin and/or weakened levator muscle."
A blepharoplasty may require only removing a small amount of skin and fat around the upper or lower eyelids, and in some cases, both eyelids. Droopy eyelid surgery (ptosis surgery) involves tightening the muscle responsible for raising the upper eyelid. It can be combined with blepharoplasty (skin removal) when necessary. Patients at Taban MD will have a thorough consultation to discuss the procedure as well as the expected outcome and recovery time.
"A standard blepharoplasty is often performed as an outpatient procedure, which means a patient can go home the same day as the operation," added Dr. Taban. "We make sure that the patient is as comfortable as possible with a local anesthetic, as well as intravenous medication to help ease any tension. The procedure is really quite quick."
The recovery time for eyelid surgery is typically around a week to 10 days as the patient will have swelling, redness, and bruising around the eyes for the first few days. There is mild discomfort the first day which may be alleviated with over-the-counter pain medication.
"It can be stressful to undergo any type of surgery that affects the eyes, but a blepharoplasty can be a real life-changer when it not only restores vision, but also a more rejuvenated, alert appearance," said Dr. Taban. "Depending on a patient's needs and goals, we can remove excess fat and skin around the upper and lower eyelids, as well as performing other adjunctive procedures such as brow lift, ptosis surgery, canthoplasty, etc to create a more youthful appearance, beyond simply working to restore peripheral vision."
Mehryar (Ray) Taban, MD, is a Santa Barbara and Beverly Hills, Los Angeles oculoplastic surgeon (cosmetic and reconstructive eyelid plastic surgery) who is committed to his patients' progress and results. He offers an array of reconstructive and cosmetic procedures, with a focus on the face in general and the eyes in particular. He has had extensive training, and is triple board-certified by the American Society of Oculofacial Plastic Surgery (ASOPRS), American Board of Cosmetic Surgery (ABCS) and American Academy of Ophthalmology (AAO). Due to Dr. Mehryar (Ray) Taban's expertise in eye plastic surgery, he is often called upon to help other physicians with their complex cases, and frequently publishes articles and lectures to physicians around the country.
For more information on Dr. Taban and his services, please visit http://www.TabanMD.com.