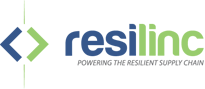 Resilinc meets the highest customer and supplier expectations for supply chain risk data quality, integrity, and privacy.
Milpitas, CA (PRWEB) December 16, 2015
Resilinc announced today that the company has achieved ISO 9001 certification which pertains to the quality and integrity of its customer and supplier data collection, sharing, and storage processes. Specifically, the company operates a Quality Management System (QMS) which complies with the ISO 9001:2008 requirements for the following scope: "Supply Visibility by Data Gathering, Data Operation, and Event Monitoring."
"Resilinc is the leading cloud provider of supply chain resilience and risk management intelligence and analytics," said Ranna Rose, Resilinc vice president of customer experience. "As such, it is mission-critical for Resilinc customers and suppliers − that participate in the company's global supply chain risk management network − that they have complete confidence in the processes by which their sensitive financial and operational data is use and shared."
For Resilinc customers (OEMs/brand owners), trust in the quality of supplier risk-related data and associated risk management processes is a pre-requisite for the Resilinc analytics engine to effectively identify, quantify, and prioritize potential supplier continuity vulnerabilities for proactive mitigation. Customers share sensitive information about who their strategic suppliers are, as well as product bill of material information. This enables Resilinc to calculate the potential value at risk of various supply chain disruption scenarios at the supplier site and part levels. This level of risk impact assessment is unique to Resilinc according to the company.
For the tens of thousands of suppliers in the Resilinc network, trust in the quality and handling of the information which they contribute to the centralized repository is a pre-requisite for their participation. Suppliers participate in the global supply chain network repository or "graph" because of the productivity gains it affords. It allows suppliers to input their information once and share it multiple times with various customers upon the supplier's approval.
This contrasts with the traditional approach where suppliers respond to hundreds of unique customer requests for information individually. Further, Resilinc has processes in place to ensure on-going data validation, completeness and reliability. Resilinc has been dubbed the "LinkedIn for Supply Chain" by industry analysts because of its "input once, share multiple times" supplier risk-intelligence-sharing business model and because of the depth of its n-tier supplier information network (i.e. who is linked with who in a trading partner relationship).
"We are proud of the process we have put in place to ensure that Resilinc meets the highest customer expectations for data quality, integrity, and privacy," said Rose. "The ISO 9001 certification process gave us the rigor to improve our processes in a comprehensive array of disciplines ranging from process documentation and document control, to training and assessment, to customer satisfaction and performance measurement, to continuous improvement."
Learn more about Resilinc ISO 9001 certification here.
About ISO 9001 Certification
The ISO 9001 is the most widely recognized basic quality management system and standard. It can be used in industries of any size, anywhere in the world. Registration to ISO 9001 (or other quality/management standards) provides objective proof that a business has implemented an effective quality management system, and that it satisfies all of the requirements of the applicable standard. An external, impartial expert called a registrar or CB (Certification Body) conducts an on-site audit to determine whether or not a company is in conformance to the standard. If they are found to be in conformance, they will be issued a certificate showing their address, scope of operations and the seals of the accreditation bodies that give the registrar its legitimacy.
About Resilinc
Resilinc is the leading cloud provider of supply chain resilience and risk management intelligence and analytics. Industry leaders like Amgen, GM and EMC rely on Resilinc to mitigate risks end-to-end, while achieving long-term competitive advantage, and building brand and shareholder value. Resilinc's solution platform and services deliver the fastest time-to-value and the lowest resource Impact. It accomplishes this by providing the world's largest repository of supplier and part intelligence leveraging the power of our "LinkedIn" supplier community; the most robust set of dashboard visualization and patent-pending analytic functionality for pro-active planning and risk quantification; and the only solution that personalizes your impact analysis by automatically connecting incidents with your supply chain map so you don't have to.