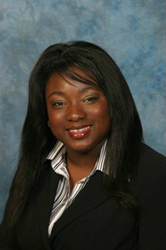 Dr. Rumala's innovation in creating new initiatives and academic offerings while collaborating with multiple disciplines has greatly enhanced the student experience at Trident - Dr. Holly Orozco
Cypress, CA (PRWEB) December 17, 2015
Trident University International (Trident) is set to announce a round of exciting changes and improvements to its Ph.D. in Health Sciences program. These enhancements, slated to take effect in January 2016, will help to enhance the student experience by providing more academic choices, leading curricula, professional development, and new ways to engage with faculty and academic experts.
"Next year will be another exciting year for us at Trident. These enhancements are key to us creating a rewarding and rigorous environment for doctoral students in the College of Health and Human Services," said Dr. Bernice B. Rumala, Program Director of the Ph.D. in Health Sciences program.
Prospective and current students working towards a Ph.D. in Health Sciences will now have access to several new and updated concentrations, designed to reflect current growth areas in health sciences fields. These concentrations include Public Health, Global Health, Health Education, and Health Policy and Administration.
Additionally, a new 16 credit graduate certificate program in Public Health will be available to students. This certificate will be open to any student who has earned a bachelor's degree, especially those who are seeking an introduction to public health topics. Courses required to complete this certificate are Introduction to Public Health, Qualitative Research, Global Epidemiology, and Health Behavior & Change.
Starting in December, students will be able to take part in "Public Health Talks," a new webinar series that will take a cross-disciplinary approach to key issues impacting local and global communities. Discussions will be led by both Trident faculty and experts in the public health, business, and education communities, and topics to be covered include social justice, global health equity, diversity and inclusion, and poverty elimination. The first two sessions are scheduled for Dec. 4th and Dec. 9th
Next year will see the launch of Culture of Research and Education (CORE) Grand Rounds, a new component to the CORE webinar series that began in May 2015. CORE Grand Rounds will bring together students, faculty, and, guest speakers in an environment where participants will discuss and debate scholarly research and professional best practices.
Dr. Holly Orozco, Dean for the College of Health and Human Services and Vice Provost for Institutional Effectiveness commented that "Dr. Rumala's innovation in creating new initiatives and academic offerings while collaborating with multiple disciplines has greatly enhanced the student experience at Trident."
On May 14th, Trident will host a cross-disciplinary virtual conference, focusing on health equity, which will be proceeded by a networking event and poster session on May 13th. The theme is "Health Equity: Diverse Perspectives for Diverse Solutions" and will feature presenters from institutions, including Trident, and other organizations from across the globe. This virtual conference is a collaboration between Trident's College of Health and Human Services, College of Education, and the Glenn R. Jones College of Business.
Trident, a leading 100% online post-secondary institution that offers degrees at the bachelor's, master's, and doctorate levels, is committed to its community of adult learners and over 28,000 alumni. Founded in 1998, the University is regionally accredited by the Western Association of Schools and Colleges (WASC) Senior College and University Commission.
For any media inquiries, please contact Daniel Sloan at daniel.sloan(at)trident(dot)edu.
About Trident University
Founded in 1998, Trident University International (Trident) is a leading online postsecondary university serving adult learners. Trident developed the Trident Learning Model, which employs case-based learning in an online setting to teach real-world relevant critical thinking skills to enhance the lives and careers of students. Trident offers high-quality bachelor's, master's, and doctoral degree programs, led by a qualified faculty team, over 80% of who have doctoral degrees. Visit http://www.trident.edu, Trident's Facebook page, or call at (855) 290-0290 to learn more about Trident's wide range of bachelor's, master's, and doctoral programs.