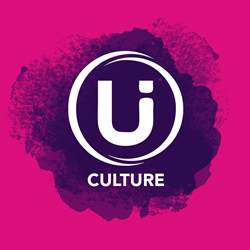 We call them the NEW URBAN – the most powerful group on the planet, now and forever, says Founder & CEO, Tyrone Davis.
Los Angeles, CA (PRWEB) December 16, 2015
Ui CULTURE showcased their mobile lifestyle and entertainment APP to reach the young, socially conscious consumer last Thursday, December 10th, 2015 at the TCL Chinese Theatre in the heart of Hollywood. The Company's vision is to redefine "Urban" by promoting the positive side of the global urban experience."We call them the NEW URBAN – the most powerful group on the planet, now and forever", says Founder & CEO, Tyrone Davis."They are multi-cultural, hip and tech savvy, over one billion strong worldwide with $3.4 trillion in disposable income, but ultimately searching for significance and meaning. "The Ui CULTURE APP curates the GOOD and COOL in music, fashion, food, and technology, intersecting with social issues, human interest stories, and philanthropy.
Users will experience a wealth of content from urban centers around the world, live streaming, media campaigns and a community-giving platform.Hundreds showed up to support the launch and beginning of the APP, available to the general public February 2016 for iOS, Android, and Windows Mobile. The event createdan immersive experience with an early preview, along with live performances from Indie Pop Artist, The Golden Hippie, Philanthropist and Pop Artist, Kenna, Hip Hop Artist, Andy Mineo, and International DJ, ARTY.
The night was hosted by Actor and Singer, Evan Ross. The private preview began with a walk on the press-filled purple carpet and a private VIP reception, 8-10pm, for a limited audience. At 10 pm, the after-party invited hundreds of fans and consumers to experience the brand up close for the first time.Celebrities who attended included Esai Morales (La Bamba, Resurrection Blvd, NYPD Blue, Blue Bloods, etc), Milan Christopher (Love & HipHop Hollywood, Rapper/Producer), Evan Ross (Director/Actor/Recording Artist and host of evening), Keke Palmer (Brotherly Love, Akeelah & the Bee), Andy Mineo (Hip Hop Artist), Daniel Baldwin (Actor/Director/Producer), ARTY (internationally known EDM DJ),Tess Broussard (Nick Kroll Show), and KENNA (Ethiopian–American musician, philanthropist and technology creative).
"At the heart, this company solely exists to be a relevant voice to a striving generation. We are here to ignite and inspire them, show their creativity, love for humanity, innovation and thirst for a purpose. We are answering the call to bring good and cool together with entertainment in ways we have never seen before," said Mr. Davis.Special thanks go out to Strategic Vision, Thoughtful Media Group, Le Grand Courtage, Graffiti Wine, Rock Your Hair, Savvy Travelers and Newport Skinny Tea.Urban Icon is a branding and content studio with a vision to produce and distribute urban-inspired content. Ui CULTURE was created by Urban Icon to provide the creative ecosystem for urban inspirational content