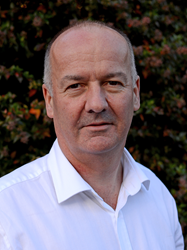 "The money transfer market is ripe for disruption. WorldRemit stands out as the company best placed to succeed" - Ian Cole
London, UK (PRWEB UK) 17 December 2015
Leading money transfer app WorldRemit has appointed Ian Cole as Group Chief Financial Officer. Ian has more than 15 years of financial leadership experience in the technology industry, most recently as CFO of Bookatable, StepStone and SmartFocus.
Ian brings deep expertise in equity and debt funding, acquisitions and delivering shareholder value. He is charged with further accelerating WorldRemit's growth and helping the business maximise its potential.
Ian's appointment is the latest in a string of senior hires as WorldRemit looks to enter its next phase of growth.
Earlier this year, WorldRemit appointed Hailo's Audrey Stewart as Chief People Officer. In September Gabriella Poczo - who led Skype's transition from desktop to mobile – joined WorldRemit as CTO.
"The money transfer market is ripe for disruption. WorldRemit stands out as the company best placed to succeed – with an innovative product and a great business model," said Ian. "My role is to help WorldRemit realise its enormous potential by providing migrants with the fastest and most convenient method to send remittances to their loved ones."
"Ian has driven growth at many successful tech companies – this experience will be invaluable as WorldRemit expands rapidly in geographies and revenue," said Ismail Ahmed, CEO and founder at WorldRemit. "More and more migrants around the world are tired of queuing at expensive money transfer agents. They're now sending money transfers with the WorldRemit app – just like an instant message."
ENDS
Note to editors