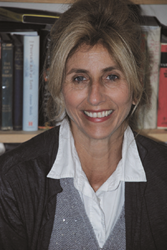 'I am totally committed to helping to secure the best possible future for everyone's children through tooth stem cell banking. Every parent should be given the opportunity to store their children's good health for life'
(PRWEB UK) 16 December 2015
BioEden Switzerland will be led by Dr Irene Martini a scientist with over 20 years experience in stem cell research.
After Martini's initial degree in Biology, she obtained a PhD from the Department of Cellular Biology at La Sapienza University in Rome and a further in Medical Science in Paris.
Working as a post-graduate researcher in the University of Rome's Microbiology Laboratory and in the Virology Laboratory of the Italian National Institute of Health, Martini went on to participate in several EU and World Health Organisation (WHO) research projects in collaboration with the Pasteur Institute in Paris.
But Martini is no stranger to BioEden and tooth stem cell banking, as she has been CEO for BioEden Italy since 2012.
Martini says, 'I am totally committed to helping to secure the best possible future for everyone's children through tooth stem cell banking. Every parent should be given the opportunity to store their children's good health for life.'