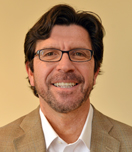 BETHESDA, MD (PRWEB) December 16, 2015
Abt Associates has named Mario Bazan, a seasoned executive with more than 20 years of information technology and management consulting experience, as Vice President of the company's Client Technology Center, responsible for growing the company's technology business.
"Technology is essential to Abt's mission, and we look forward Mario providing valuable insight and strategic direction as we assist clients in leveraging information technology and executing sophisticated analyses to further policy development," said Abt Associates Chief Information Officer Mary Harper.
Prior to his work with Abt, he was a vice president for technology at ICF International. While at ICF, he successfully led a number of technology initiatives serving U.S. government agencies. He also served as a program manager for the American Red Cross, where he led the implementation of the first nationwide electronic blood donor collection system.
Bazan holds M.S. degrees in Management Information Systems and Industrial Management from Northern Illinois University, and a B.S. in Industrial Engineering from the University of Lima, Peru.
About Abt Associates
Abt Associates is a mission-driven, global leader in research and program implementation in the fields of health, social and environmental policy, and international development. Known for its rigorous approach to solving complex challenges, Abt Associates is regularly ranked as one of the top 20 global research firms and one of the top 40 international development innovators. The company has multiple offices in the U.S. and program offices in more than 40 countries. http://www.abtassociates.com