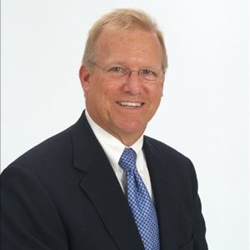 "He's another great addition to the already great cast we have here in the Carolinas."
Philadelphia, PA (PRWEB) December 21, 2015
New Penn Financial today announced the hiring of Guy Forrest as Branch Manager. Mr. Forrest has been in the Carolina mortgage and real estate industry since 1986. In addition to originating loans, he is also a licensed Real Estate Broker, and has spent 12 years working for the largest Real Estate Law Firm in South Carolina. More recently, he was named a 2014 and 2015 Five Star Mortgage Professional. He will be located in Charlotte, where he will look to build on New Penn's growing presence in the region.
"I chose to join New Penn because they offer a range of products outside of just agency products," Mr. Forrest said. "They have the programs and operations in place to let me move quickly through the loan process."
"Guy Forrest brings an amazing amount of knowledge and experience to our team," says Dylan Veal, Regional Manager in the Carolinas. "There's nothing he hasn't seen. He's another great addition to the already great cast we have here in the Carolinas."
About New Penn Financial
New Penn Financial® continues to assemble deeply experienced and highly seasoned industry leaders making us one of the fastest growing lenders in the nation. As a direct lender and servicer, we have positioned ourselves to be able to provide loans that serve a variety of scenarios. This allows us to assist more customers while maintaining the highest compliance standards and ensuring great customer service at every stage. Our leadership has successfully and strategically directed their teams to be prosperous during the downs of a challenging economy while capitalizing on the potential of a robust one. This depth of wisdom and focus on quality allows us to innovate with confidence, develop superior products, provide exceptional service and support, and back it up with the kind of solid foundation that is renewing the American Dream, all across the country.