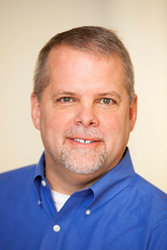 Annapolis, MD (PRWEB) December 17, 2015
Link Labs, Inc. a leading innovator in low-power, wide-area networks for the Internet of Things (IoT) announced today that Matt Harvill has joined Link Labs as Vice President of Sales.
In this role, Matt will be responsible for building and managing all sales activities for Link Labs. Matt is a seasoned business executive with almost 30 years of experience in growing and establishing successful business segments and companies. During his career, Matt has led efforts to incubate and grow seven distinct businesses or product lines from inception or early stage into $50M and greater revenue generators for companies spanning start-ups to Fortune 100 members.
He has led worldwide teams in Sales, Business Development, Partner Programs and Product Management for a variety of technology based companies supplying hardware, software and services to customers spanning almost all market segments.
Prior to joining Link Labs, Matt led the WiFi, DAS and Small Cell businesses for TESSCO, a complete distributor of solutions for building and enhancing wireless networks. With responsibility for solution sales, as well as the product management, sales engineering teams and manufacturer relationships, he led the group to over 25% growth in revenue.
Previously, Matt had a 10-year career at Texas Instruments (TI), holding key positions in business development, partner management, channel programs and product management in the Embedded Processing business. As Business Manager at TI for the Wireless Connectivity Business, including WiFi, Bluetooth and GPS products, he led the business from inception to over $30M in revenue in year one. Additionally, as Director of Business Development, he led the Enterprise and Residential VoIP segments to over $130M in revenue.
Earlier in his career, Matt held positions at Broadsoft and Hughes Network Systems, a VoIP start-up and broadband satellite provider respectively, leading sales channel and partner programs. He was a member of the senior management team at Pace, Inc, and Zeus Wireless as well as a Trustee at TTC, a test and measurement company.
Matt has a B.S. in Electrical Engineering from Virginia Tech and a M.S. in Business from Johns Hopkins University's Carey Business School.
About Link Labs
Link Labs is a leading innovator in low-power, wide-area network technologies for the Internet of Things (IoT). The company's patented Symphony LinkTM technology and LoRaWAN products provide secure, two-way, low data rate, long range connectivity for Internet-connected devices. Link Labs has customers around the world and powers a range of IoT applications across industries, including smart cities, agriculture, building controls, automotive, healthcare, government, defense, retail, and utilities. It is a founding member of the Lora Alliance. For additional information, visit http://www.link-labs.com or follow us at @LinkLabsInc.