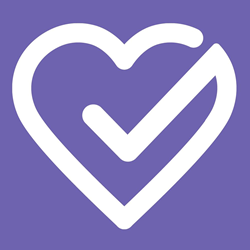 ValiDATE is different than other sites and the best place to find a real, genuine soulmate because there is no age misrepresentation, no catfishing and zero fake profiles.
Ft. Lauderdale, FL (PRWEB) December 18, 2015
On November 1, 2015, ValiDATE Dating Services officially launched their new online dating website that performs instant background checks on all of its users. There is no credit check conducted. It is the first dating resource of its kind, implementing patented technology that focuses on safety and security.
The website was started by three entrepreneurs with a combined 52 years in military, law enforcement, and private investigative backgrounds. After reading countless horror stories and complaints from people frustrated with their experience on dating websites, they decided to use their expertise to create their own.
Since they're well-versed in professional background checks, they thought it made sense to create a website in which each member is fully vetted before their profile is even listed, ensuring that users engage in genuine and honest conversations.
The official launch was preceded by a limited launch throughout South Florida, where the company is based. Robert Birdsong, Director of ValiDATE Dating Services, said that this is where their heaviest concentration of members and marketing is at the moment.
ValiDATE Dating separates itself from other dating websites through specific software and endorsements that enhance their background check system. The websites' patented software is powered by Transunion, enabling them to do a specific background check instantly in addition to tracking the digital footprint of a user's online activity.
A new member's background check is then verified by ValiDATE's team of licensed private investigators and law enforcement personnel, meaning that only ValiDATED members will be able to see other profiles.
To provide even more security to their users, ValiDATE has formed an exclusive partnership with the Child Rescue Coalition to check for members who have visited known pedophile and child abuse websites. This additional layer may help to protect single parents with young children against predators.
Birdsong said that he couldn't be prouder of the level of protection offered by ValiDATE, and he hopes that users who have been lied to online in the past will try the site and experience the difference in safety and comfort for themselves.
"ValiDATE is different than other sites and the best place to find a real, genuine soulmate because there is no age misrepresentation, no catfishing and zero fake profiles," explained Birdsong.
Everything is included in a ValiDATE membership, and there are no secret add-ons or automatic renewals. As an extra level of protection, all confidential background information from members is never shared with anyone.
All a user has to do is fill out a profile form, agree to privacy terms and conditions, and pay an initial sign-up fee that covers the first three months of service. At this time, as an initial introductory promotion, the background check and membership are free for three months.
Once the background check and profile validation are completed, a user is notified by email. ValiDATE will even go as far as conducting live personal interviews if they find any inconsistencies during the sign-up process, making it impossible for any bad eggs to slip through the cracks.
Birdsong added that he thinks the company's service will make a tremendous impact on the world of online dating, and their member base will be nationwide by early 2016.
About ValiDATE Dating Services
ValiDATE Dating screens for criminal, fraudulent, and inaccurate information; subsequently, users can trust the dating profiles they find there. Offering everything from background checks, to age verification, to allowing members to see and chat with each other, ValiDATE Dating goes above and beyond its competitors when it comes to protecting users. To learn more, visit http://www.validatedating.com.