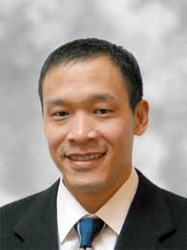 Reston, VA (PRWEB) December 16, 2015
XBOSoft CEO, Philip Lew, offers insights into software testing and QA trends and advances as a frequent writer and event speaker. His most recent article for IT Professional, China's IT Challenges and Opportunities: A Personal View, provides a uniquely personal perspective from an industry thought leader on the state of Asia tech.
Lew's article, published in IEEE's IT Professional Issue No.06 - Nov.-Dec. (2015 vol.17), observes how history and tradition, rising costs and competition have played a role in the IT sector in China today. Calling upon his experiences as a software expert, business leader, entrepreneur and educator, he explores how government, social mores, education, economics and demographics have helped shape China's IT workforce – as well as impact the country's ability to effectively compete as an IT presence on an international scale. Lew looks at China's youth culture and its relation to the country's four major IT companies -- Alibaba, Xiaomi, Tencent, and Baidu – and the limitations as well as the future potential of IT in China.
"The Chinese realize that to compete internationally without a cost advantage, they must win on quality and expertise," says Lew. "(They) are nurturing their IT industry to compete on an international level through education reform and policies favorable to high-tech companies that foster innovation and entrepreneurship. Despite these formidable efforts, they still have many hurdles to overcome."
The full article is available by subscription or individual purchase at http://www.computer.org/csdl/mags/it/2015/06/mit2015060010-abs.html
Other articles and blogs written by Lew can be found at xbosoft.com. XBOSoft is consistently recognized for the quality and depth of its software testing, QA and tech-related content made available to industry professionals. Complimentary downloads can be found at http://xbosoft.com/knowledge-center/
About Philip Lew
After working in various management and technical positions in software development and product management, Philip Lew leads XBOSoft's direction and strategy as CEO. He has worked with hundreds of organizations to assess the quality of their software, examine software quality processes, and set forth measurement plans to improve software quality using systematic methods. A frequent speaker at trade and academic conferences, Lew's Ph.D. research in software quality and usability has resulted in several IEEE, ACM and various trade journal publications.
About XBOSoft
XBOSoft is a software testing and QA company. The company's quality process assessments and test methodologies speed products to market and improve clients' software quality and performance throughout the lifecycle. With QA and testing services in web, mobile and desktop applications, XBOSoft offers broad domain experience with extended expertise in healthcare and finance.
Founded in 2006, XBOSoft today has over 100 employees serving both the US and European markets, with offices based in San Francisco, Beijing and Amsterdam. For more visit http://xbosoft.com/