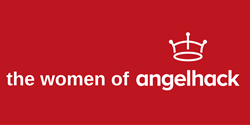 "Working at AngelHack gives you the opportunity to work with some of the most powerful independent, and inspiring women in the tech world."
San Francisco, Calif. (PRWEB) December 16, 2015
AngelHack, the world's largest and most diverse hacker community, has launched Project WoAH (Women of AngelHack), a livestream Q&A on December 17th at 7pm CST with the women on the AngelHack team.
Women at AngelHack make up two-thirds of the team, including the majority of the ownership and executive leadership team. They're from a range of diverse geographic and cultural backgrounds, with unique and unusual stories to tell from their global travels planning hackathons, which will be revealed during the livestream.
Project WoAH, which included a series of posts highlighting each woman's experience in the tech industry, is designed to inspire and encourage other women in the tech industry, including those who are looking to get involved but haven't taken the plunge, yet.
"Working at AngelHack gives you the opportunity to work with some of the most powerful independent, and inspiring women in the tech world," said Brian Collins, Chief Marketing Officer at AngelHack. "They motivate you to your full potential, they don't accept excuses and their unique perspective has been one of the secrets to our incredible growth over the past year."
In conjunction with the Project WoAH live Q&A, AngelHack will donate $10 for every support of their thunderclap campaign to support girls and women in tech and entrepreneurship. The donation will come from Code for a Cause, AngelHack's nonprofit arm, and will support nonprofits including IGNITE Worldwide, which inspires girls to become the future technology leaders and innovators of our world, and she++, which seeks to dismantle the untrue stereotype that computer science is not a career for women.
"We wanted to do something that would ignite a conversation within our diverse community about what it's like to be a women in the tech space, while giving back to a cause that we, and many others are so passionate about," said Sabeen Ali, AngelHack Founder and CEO.
For more information on AngelHack's Project WoAH campaign, please contact Kelsey Ruiz at (415) 754-0261 or email her at kelsey(at)angelhack.com
About AngelHack
AngelHack is the world's largest and most diverse hacker community, helping to drive open innovation of tech products, platforms and brands with extraordinary smarts, scale and speed. Known as pioneers of global hackathons, AngelHack's more than 50,000 developers, designers, and entrepreneurs in 14 countries compete to build, test and launch new solutions over the course of a weekend. For more than three years AngelHack has partnered with corporate changemakers at Comcast NBCUniversal, Hasbro, IBM, Accenture, Hearst, and Cisco to run themed, global initiatives designed to rapidly prototype ideas while helping them build relationships with the workforce of the future.
Find out more at http://www.angelhack.com.