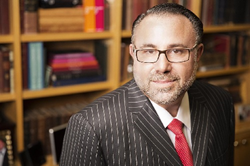 "Luckily, there are many non-invasive or minimally invasive treatments that can help to reduce signs of aging without requiring a single incision," said Dr. Gold
Nashville, TN (PRWEB) December 18, 2015
Expert dermatologist Dr. Michael Gold of Gold Skin Care Center in Nashville is the first in the Southeast to be trained on the newly FDA cleared Silhouette Instalift™ procedure to provide lift, tightening, and volume to lax skin. Skin laxity, wrinkles, and volume loss are some of the main skin concerns for aging men and women, and Silhouette Instalift provides a comprehensive treatment option that addresses all three issues while only taking 30 minutes to perform. Dr. Gold comments on this new treatment, which has been in use in Europe before being FDA cleared for the United States.
"I'm happy to be able to offer my patients a quick, minimally invasive procedure that can address multiple skin concerns at the same time," said Dr. Gold. "Achieving volume restoration, skin tightening, and lift can require multiple procedures, so it's nice to have an all-in-one option available."
Silhouette Instalift works by using medical-grade sutures held in place with absorbable, bidirectional cones to lift and tighten skin from within. The effects are twofold: first, the sutures smooth and lift the skin for an immediate rejuvenated appearance, while over time the sutures will stimulate collagen production, leading to firmer, smoother skin and helping to reduce the effects of volume loss. Silhouette Instalift is FDA cleared in America for results of up to 18 months.
"Silhouette Instalift is a very quick and painless procedure with long-lasting results," explained Dr. Gold. "Many people nowadays are hesitant to undergo invasive surgical facelifts, but luckily there are many non-invasive or minimally invasive treatments that can help to reduce signs of aging without requiring a single incision."
Silhouette Instalift is also safe for use with other cosmetic treatments, such as Botox or hyaluronic acid gel fillers, for an effect that can be likened to a very subtle, non-invasive facelift. Especially with the holidays approaching, Dr. Gold anticipates that many men and women will be wanting to look their best before visiting family and friends without having to undergo days or weeks of recovery time. One of the main benefits of these types of non-invasive procedures for many people is the lack of downtime associated with them.
"As the holidays approach, people start to worry more about their appearance," said Dr. Gold. "Men and women both want to look refreshed and at their best for holiday parties and reunions with friends and family. However, they also want subtle, natural results and most people don't want to spend a lot of time recovering from a procedure. This is where treatments like Silhouette Soft can really come to the rescue."
World renowned dermatologist Dr. Michael Gold is the director of Gold Skin Care Center and its subsidiaries, the Laser & Rejuvenation Center and the Advanced Aesthetics Medical Spa, located in the heart of Green Hills in Nashville, TN. Dr. Gold is well known in the dermatological community, and is considered a leader in the field. Gold Skin Care Center places patient satisfaction first, and offers all of the latest and most advanced technologies to help the Nashville community achieve healthy, beautiful skin. Learn more by visiting http://www.goldskincare.com or by calling 615-383-2400!