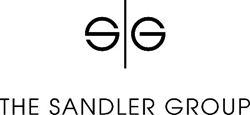 San Diego, CA (PRWEB) December 17, 2015
The Sandler Group, http://sandlergroup.net/ was singled out for its work in leading its staff on a quest to create a culture of transparency and an environment of success. The Sandler Group's mission is to create execution excellence throughout the organization by facilitating permanent changes in key leadership approaches.
"The challenges to the San Diego Opera was two-fold," said Leland Sandler, the Managing Partner and Executive Advisor of The Sandler Group. "They needed to regroup. They needed to re-energize. Organizationally, they needed to become an even more higher-executing and more creative entity."
The outcomes have been dramatic, both individually and as a team. "There are internalized systems for continual growth. And the opera had probably one of its most successful seasons this year." noted Leland.
Leland Sandler, http://lelandsandler.com, has been a professional in the educational and executive advising fields for over 30 years. Leland began his career working as an instructor and presenter with the University of California, San Diego executive education program, and as a curriculum developer for the business programs at the University of Phoenix. Leland empowers senior executives to change attitudes and activating their fullest potential. He has helped instill a developmental focus for every employee, as well as facilitating shifts in the effectiveness of the senior team and different functional areas for the San Diego Opera.
About the San Diego Opera: The San Diego Opera, http://www.sdopera.org, is a widely respected member of the international community and an invaluable cultural resource to the San Diego region. With a mission to deliver exceptional vocal performances and exciting, accessible programs to diverse audiences, the San Diego Opera focuses on community engagement and the transformative power of live performance. The company announced it would close at the end of the 2014 season, and went through an overhaul in Board and Staff leadership. The decision was later rescinded by the company's board of directors with the help of public support and donations, and developed a new strategy to broaden its presence in the community.
About The Sandler Group: The Sandler Group is a management-consulting, organizational effectiveness, and executive advising company that focuses on improving the business aspects of the global life sciences and technology communities. The Sandler Group executes its mission with the clear goal of installing a mindset of permanent excellence that will accelerate the senior team and trigger efficient and effective execution throughout an organization.
Follow Leland on social media:
Google+: https://plus.google.com/+LelandSandlerExecutiveAdvisor
LinkedIn: https://linkedin.com/in/lelandsandler
Contact for The Sandler Group:
1650 Camino del Mar
Del Mar, CA 92014, USA
858-344-6160
Contact for San Diego Opera:
233 A Street. Suite 500
San Diego CA 92101, USA
619-232-7636
info(at)sdopera.org