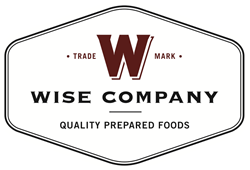 Salt Lake City, UT (PRWEB) January 01, 2016
Wise Company excitedly announces the arrival of their 5 Day Survival Solar Backpack.
Available today, the backpack offers a full 5-day supply of food, water, warmth, first aid, and power for a single adult.
Perhaps the most innovative feature of the 5 Day Survival Solar Backpack is its ability to provide power. A fleece liner inside and a 6-watt power output outside make this backpack truly valuable. Most impressively, through a USB connection, one hour of direct sunlight can power a smartphone up to 20%, allowing the user to call for help.
The kit includes a total of 32 single-serving meal pouches split between breakfasts, entrees, and drinks. A portable stove, including fuel tablets, also fits inside the bag. Additionally, each backpack includes 5 water pouches and a stainless steel cup, which can double for both water intake and food serving.
Recognizing that maintaining body heat and a secure habitat are essential parts to survival, Wise Company has included many elements in this survival backpack to make the user more comfortable. From a 5-in-1 survival whistle to a squeeze flashlight, the owner of this backpack can attract attention or detour unwanted intruders with light and sound. Also included are a 42-piece first aid & hygiene kit, Mylar blanket, emergency poncho, and waterproof matches. The kit is rounded out with a deck of playing cards.
The 5 Day Survival Solar Backpack boasts a 25-year shelf life. The backpack is offered at a price of $199.99 and in available online at http://www.wisefoodstorage.com/solar-powered-five-day-emergency-survival-kit.html.
About Wise Company
Wise Company, based out of Salt Lake City, Utah, is a leading provider of high-quality, long-term food kits, emergency food kits, dehydrated or freeze-dried food items for camping, long-term-storage or emergency purposes. Many of the company's prepared foods can last for up to 25 years and Wise Company's products have been featured on a number of television channels, including The Weather Channel, the Outdoor Channel and the American Heroes Channel (formerly the Military Channel). For more information please visit http://www.wisefoodstorage.com.