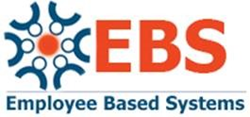 We now have a website that accurately reflects who EBS is and why so many of our clients trust PaySuite.
Littleton, CO (PRWEB) December 18, 2015
Thanks to their customers, partners, and staff, EBSPaySuite is going strong and Employee Based Systems is poised to have a terrific 2016.
As part of their growth initiative, EBS is proud to announce that they have officially launched their new and improved website. Experience the difference! Visit EBS at http://www.getebs.com to learn how PaySuite will give organizations of all sizes, in all locations, in every industry, the ability to transform the way they do business.

Employ 100% SQL technology to increase performance
Gain full control of sensitive data to improve reporting
Utilize automated processes to help manage employees and tasks
Minimize risk associated with managing multiple databases
Choose PaySuite as either a SaaS, On-Premise, or hosted solution
HR and Payroll executives are challenged to find new ways to improve upon their strategies for boosting a company's productivity while also controlling staffing costs. It is well understood that a universal goal for any organization is to hire the right person the first time and ensure they stay loyal for many years to come. This is why Employee Based Systems has developed EBSPaySuite - a fully integrated HRMS solution.
Visit the website to learn how EBS delivers simple solutions to solve complex problems.
Employee Based Systems is full service software consulting firm and software development company specializing in the design, implementation, and support of Human Resources, Payroll, Onboarding, and Time and Labor Management software solutions. With nearly 25 years in the industry, and a seasoned staff of developers, consultants, and technical support personnel, Employee Based Systems is the premier choice for all your HRMS needs.
EBSPaySuite- the only truly integrated web-based Payroll, HR, Time & Attendance, and Hiring/Onboarding solution your company will want to consider. We invite you to explore the website at http://www.getebs.com to learn more about Employee Based Systems so you can change the way you do business!!!!
Sales(at)getebs(dot)com
http://www.getebs.com
303-991-3500