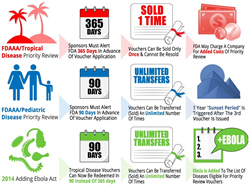 Actionable intelligence is all about curated content.
Tarrytown, NY (PRWEB) December 17, 2015
InfoDesk, a leading provider of information management and content curation solutions, has launched a new Life Science Intelligence blog. The new blog was created for life science information professionals, including knowledge management competitive intelligence and regulatory professionals, seeking "actionable intelligence" about the healthcare industry, particularly life science news, trends and insights.
What is Actionable Intelligence?
"Actionable intelligence is all about curated content," according to Lynn Epstein, InfoDesk COO. The life science industry's very existence depends upon access to massive volumes of information, research, data and competitive intelligence. "And yet," said Epstein, "many life science professionals are being buried alive by piles of poorly filtered and untargeted content full of meaningless press releases, advertorials and opinions."
Actionable intelligence, according to Epstein, is carefully curated summaries of, and access to, only the most relevant business news and information from the most credible sources.
That is exactly what InfoDesk provides its clients. Whether clients are looking for full-service curated newsletters or tools to help them manage, curate and distribute their internal content, InfoDesk solutions can be tailored to meet each client's needs and budget.
"Our clients don't want more information—in fact, they want less information, but it has to be the right information," said Epstein. That means providing real insight about all types of competitive intelligence, including news, research, social media and more.
The new Life Science Intelligence blog features original and curated content about a variety of trending life science topics created by InfoDesk editorial services using InfoDesk's proprietary content curation tools.
Recent blog articles have included a five-part series on the booming digital healthcare market, a special legislative update on 340B Orphan Drug Legislation and an introduction to the FDA Priority Review Program that includes a downloadable at-a-glance Infographic.
Each week the blog features a new article by Kari Walgran, Senior Editor and Blogger on the InfoDesk Editorial Services Team. Walgran specializes in life science, pharmaceutical and regulatory intelligence coverage. Readers are encouraged to subscribe to the blog to receive emails when new articles have been posted.
"It is our hope," said Epstein, "that this new blog will help show life science information, competitive intelligence and regulatory affairs professionals how InfoDesk can help them get ahead of the deluge of competitive intelligence."
About InfoDesk
InfoDesk specializes in information management and content curation solutions that help organizations integrate, deliver and share content resources more quickly, cost effectively and securely. For more than 15 years InfoDesk has helped some of the largest multinational corporations, top government agencies and media companies integrate, deliver and share large volumes of information more effectively. InfoDesk is based in Tarrytown, NY with offices in London and Washington DC.