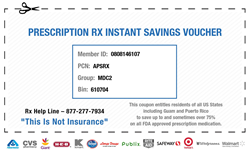 Houston, TX (PRWEB) December 17, 2015
The US health agencies' theme for 2015's World AIDS day is "The Time to Act Is Now." World AIDS Day kicked off a month of AIDS awareness around the globe. AIDS is a deadly disease that takes a terrible financial toll on the afflicted, in addition to the physical and mental devastation HIV brings. Recent news highlighted the exorbitant costs of HIV-medication monopolies, and consumers are now looking for financial help more than ever.
HIV (Human Immunodeficiency Virus)
Although health agencies across the planet have worked tirelessly to educate the public on the existence of HIV, and how it is spread, there are many myths that continue to persist around this virus. HIV is the virus that causes AIDS (Acquired Immunodeficiency Syndrome). It is possible to be infected with HIV, and not have AIDS.
Normally, the human body is well-equipped to deal with invading bacteria and viruses. The immune system is fine-tuned for such battles. However, HIV is a retrovirus — which means that it uses its own genetic material to trick the human body's cells into growing more HIV.
HIV also attacks the T-cells of the human body, the very cells in the immune system that fight disease. This makes it exceedingly difficult for the body, or health-care workers, to stop the invasion and replication of HIV once a person has contracted HIV.
HIV is spread through specific ways, and with specific types of contact. Blood, semen, and vaginal fluids are known to be the pathways through which HIV is spread to other people. Safe sex practices (male and female condoms) are still the first-line defense for protecting individuals who are HIV negative (not infected) from becoming HIV positive (infected).
Recent advances in blood-transfusion technology have virtually eliminated HIV spread through blood transfusion. It has always been safe to give blood, however. HIV is not spread through casual human contact (hand-holding, hugging, kissing, etc.)
AIDS
Becoming HIV positive is no longer the certain death-sentence that it used to be. Advances in HIV medication have gone a long way to insuring that those who are infected can live relatively-normal, healthy lives. Early detection of HIV is the key to keeping the body from developing AIDS.
AIDS is the name of the syndrome that occurs when HIV has ravaged the body, unchecked, long enough to lead to a complex variety of other health issues. Once the HIV virus takes hold of the body's immune system, the body can no longer keep other invading bacteria and viruses at bay effectively.
Medication for HIV/AIDS
The most aggressive and common drug treatment for HIV is antiretroviral therapy (ART). The goal is to attack the HIV virus in such an aggressive way that it becomes difficult, if not impossible, for that virus to replicate unchecked. The "cocktail," as this combination of drugs is often called, can be very costly. Anyone may print an Epivir coupon, a Ziagen discount card, a Videx coupon, or an Emtriva discount card to use save money on the prescription costs of these medicines.
Along with cancer medications, HIV/AIDS drugs are some of the most expensive on the drug market. The WHO (World Health Organization) estimates that nearly 35 million people suffer with HIV/AIDS across the planet. Of these, 3.2 million are children.
Note: The information above is intended to supplement, not substitute for, the expertise and judgment of your physician, pharmacist or other healthcare professional. It should not be construed to indicate that use of the drug is safe, appropriate, or effective for you. Consult your healthcare professional before using this drug.
About Medicationdiscountcard.com
Medicationdiscountcard.com was started to provide discounts on prescription drugs to those who need it most. Our goal is to provide you with the largest savings possible when compared to other cards. We invite you to compare the savings our card will provide to that of other leading providers.