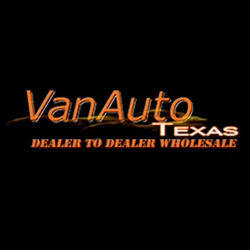 "Our showroom is stocked full of vehicles for dealers looking for competitive pricing," says CEO Brian Wedding. "VanAuto Texas is staffed and prepared to move inventory quickly."
Evansville, IN (PRWEB) December 17, 2015
VanAuto, LLC expands yet again opening a location in Lubbock, Texas. This division, named VanAuto Texas, specializes in dealer to dealer wholesale in the north and central areas of the state shipping vehicles throughout the country. VanAuto Texas carries new car dealer trade-ins, off-lease vehicles and aged inventory from used car dealers. The company also has the ability to act as a broker between two dealers.
"Our showroom is fully stocked with vehicles for dealers looking for competitive pricing," says CEO Brian Wedding. "VanAuto Texas is staffed and prepared to move inventory quickly."
VanAuto Texas launched its website in early December offering a login that is limited to licensed dealers. Memberships allow dealers to see inventory in real-time filtering by make and model. Because VanAuto, LLC has wholesale and retail locations, it allows them to obtain a wide variety of vehicles throughout the United States.
"The company is expanding quickly, but the VanAuto staff has years of knowledge in the auto industry," says Wedding. "We are looking forward to a prosperous year."
VanAuto Texas is a division of VanAuto, LLC, which has been in business since April of 2014. The company is BBB accredited and is an Ebay PowerSeller. The showroom is located at 13306 Chicago Ave. in Lubbock, Texas. For more information, visit http://www.vanautotexas.com, or call (806) 686-4716.
About VanAuto
Van Auto, LLC opened its first location in 2014 named VanAuto Motorsports, a classic car dealership in Evansville, Ind. In September of 2015 the company opened VanAuto Fleet Center also located in Evansville which sells commercial fleet vehicles to businesses. Both divisions have an excellent reputation from customers, and 5 star reviews can be viewed online. The VanAuto Texas division launched in November of 2015 specializing in dealer to dealer wholesale. The company provides superb customer service and only employs trained personnel. Van Auto, LLC is a subsidiary of Wedding Holdings, LLC.