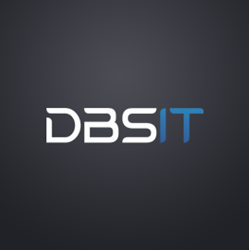 When it comes to customer satisfaction, our goal is to go beyond your expectations.
Perth, WA, Australia (PRWEB) December 21, 2015
Software developers from Perth and IT and Software development company DBSIT Australia will soon be working with the manufacturing industry in Australia, an announcement which is sure to be widely celebrated within the sector.
DBSIT has been offering software development and IT solutions within Australia and overseas since 2007, and this experience makes it the ideal company to work with the manufacturing industry.
It's an unfortunate fact that manufacturing has been in a long-term decline over the last half-century in Australia. (http://theconversation.com/why-the-australian-economy-still-needs-manufacturing-31913)
However, Australia's economic growth may depend on how well it rebuilds and refocuses its approach to manufacturing. In fact, experts say that Australia cannot maintain both high living standards and long-term growth on the back of mining, services and agriculture alone. Manufacturing is still important. (http://theconversation.com/does-it-matter-if-australia-no-longer-manufactures-things-25541)
If the manufacturing sector in Australia is to survive, it will need to focus on greater investment in research and development, along with streamlined systems and software which will decrease the time spent on admin tasks and allow the focus to be on moving away from government support.
It's not all bad news for the sector, and the manufacturing industry actually managed to grow marginally in October despite the slowdown. (http://www.ibtimes.com.au/australias-manufacturing-sector-grows-marginally-october-despite-slowdown-1479776) This is due to strong exports, which were up by 3.3 points, meaning the longest expansion in the last five years.
While there is no doubt that the industry has been struggling, DBSIT's software developers are on hand to bring the manufacturing sector into the future. When asked for a comment, a spokesman for the company said, "Our software developers are some of the best in the industry, and have worked with sectors ranging from oil and gas to fashion. We believe that strong software, IT and systems can change both businesses and whole industries, and make work life easier for everyone involved."
As technology continues to have more and more of an impact on the way businesses operate, ensuring that they have software which has been developed for their unique needs is one thing which will contribute to their success.
For those looking for software developers in Perth, DBSIT offers software and SharePoint development, IT outsourcing and solutions, and excels at solving problems. Developers at DBS IT are rewarded for innovation, and are committed to providing software which is intuitive, smart, and easily updated and expanded in the future.
This creative and strategic thinking is great news for their clients, and anyone looking for a software developer in Perth. The team is also great at working remotely, and their clients rave about their communication and the way they keep their customers informed every step of the way.
The manufacturing industry is sure to benefit greatly when they work with DBSIT's software developers, and businesses both large and small should get in touch with the team for all of their software and IT needs.