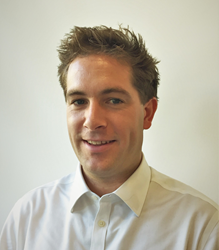 The TTP shareholders have created a fantastic testing consultancy; merging with Centre4 Testing is the next step in that exciting journey.
(PRWEB UK) 18 December 2015
Equiteq acted as exclusive financial adviser to TTP in relation to the transaction, which was completed on 14 December 2015. Livingbridge, the mid-market UK private equity firm, invested in Centre4 Testing in February this year and remains a major shareholder in the merged group.
After a successful relationship spanning many years, TTP and Centre4 Testing will merge to create the largest, fastest-growing, privately-owned software testing company based in the UK. The organisation now offers a 350+ strong, UK-based team, providing a seamless transition between on & offsite testing and first-class expertise in the fields of technical, automated and performance testing. With offices in Leeds, Manchester, London and Brighton, The Test People & Centre4 Testing can also offer clients an even greater local presence.
The merged company will be led by Miles Worne, CEO Centre4 Testing, with existing directors from both companies combining to make an experienced leadership team.
TTP Managing Director, Gav Winter, commented: "The Test People has always had the desire to become the UK market leader in software testing so we couldn't be more excited about the opportunities that our combined organisation creates; to meet the increasing demands of our clients, offer even greater career development for our people and to really start to change the UK software testing industry for the better on a much larger scale."
Miles Worne, CEO of Centre4 Testing, added: "Our merger brings together two strong companies and two outstanding and highly compatible teams. In doing this we are creating the leading independent UK software testing company which can unlock the huge potential of our clients, our markets and the potential of our people."
Ed Groome, who led the deal team at Equiteq, said: "It was a pleasure working with Gav and his team on this transaction. The TTP shareholders have created a fantastic testing consultancy; merging with Centre4 Testing is the next step in that exciting journey. The enlarged business, with backing from Livingbridge, is well positioned for growth and set to consolidate its position as the UK's leading software testing company."
Speaking about Equiteq's role in the transaction, Gav Winter added: "Equiteq's appointment was driven by their specialism as an expert in growing and advising organisations like The Test People in the consulting space. Equiteq guided us through the process with a highly pragmatic and supportive approach, protecting us as individuals and ensuring the deal itself was done with the highest amount of collaboration possible".
About Equiteq (http://www.equiteq.com)
Equiteq is a consulting sector M&A specialist. We work with consulting firm shareholders, helping them to achieve their business objectives and exit strategies. Our services are designed to deliver great returns for our clients, by accelerating revenue, profit and equity value growth, and ultimately realizing that value in a trade sale or other type of liquidity event.
About The Test People (http://www.thetestpeople.com)
The Test People was founded in 2007 and has received extensive recognition as a fast-growing, independent UK software testing consultancy, winning places on the Sunday Times TechTrack100 and the Deloitte Fast50. The company prides itself on its technology-led testing approach, offering clients a highly technical and innovative approach to testing, ranging from utilising the latest toolsets to developing bespoke testing solutions for complex test, performance and automation challenges.
About Centre 4 Testing (http://www.centre4testing.com)
Centre4 Testing was founded in 2004. A specialist provider of software testing services, Centre4 Testing helps its clients to manage the significant risks involved with software implementations, upgrades and integration, proving system functionality or performance. Centre4 Testing contract resourcing provides a flexible service of professional software testers to clients on a contractual basis. In addition, Centre4 Testing successfully operates in the fast growing consultancy and managed services space, delivering test management, planning & process improvement and tool automation advice.
For more information and media enquiries, contact Paula Allerton of Equiteq on +44 203 651 0600 or paula.allerton(at)equiteq(dot)com. Visit http://www.equiteq.com/equiteq-edge/register for free access to Equiteq Edge – Equiteq's online resource and information hub aimed at shareholders, prospective shareholders, investors and corporate development executives in the consulting industry.
-Ends-